Regulator confirms OneCoin is fraudulent as per Chinese law

Last we checked in on the status of OneCoin in China, police in Guandong had arrested local OneCoin affiliates and seized $45.7 million dollars.
It is believed the Guandong investigation is ongoing but, other than OneCoin opening a bank account in Hong Kong last week, there's been no OneCoin news out of China since.
Now a recently surfaced report, published on Ku6 nine months ago, reaffirms that OneCoin was and is still very much illegal in China.
According to the report, a local man surnamed Li got in touch with the reporter who filed the story.
Li claimed his father had been scammed by OneCoin. As part of the reporters efforts to investigate OneCoin, he contacted a local promotional office in Xin Mi (维卡币国际金融理财 新秘办事处, lit translation: "OneCoin International Finance Xin Mi bureau").
There the reporter was pitched on OneCoin as an investment opportunity: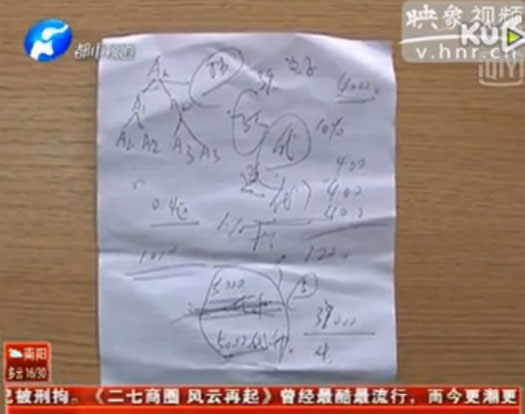 Further research lead the reporter to contact a local bank, enquiring about the status of OneCoin as a currency.
An employee from the bank told the reporter
[3:04] OneCoin is not registered in our system (as a currency that) can be circulated in the market. It cannot be exchanged.
This matched up with a circular from the Chinese government, which stated that
financial institutions and payment organizations cannot do business with bitcoin or relevant associated businesses (involved in cryptocurrency).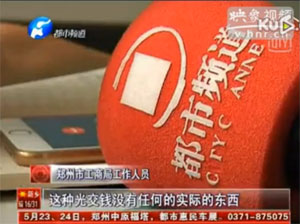 Seeking further clarification on the legal status of OneCoin in China, the reporter then called the Zhengzhou Administration for Industry and Commerce.
A representative from the regulator's office told the reporter:
[3:35] These (virtual coin opportunities) only ask people to put money in with no actual stuff (being bought or sold).

That is a fraudulent action, it is not just a simple promotional scheme.
The laws in China regarding cryptocurrency have not changed since the report was filed nine months ago.
Despite Chinese regulators confirming OneCoin is illegal in China, OneCoin conducting banking in Hong Kong via shell companies, local Chinese OneCoin affiliates being arrested and millions of dollars seized, Alexa estimate China remains the largest source of traffic to OneCoin's OneLife website (11.9%).
At a meeting in Bangkok earlier this year, OneCoin's newly appointed CEO Pablo Munoz told top investors "China is the most important market for OneCoin".
OneCoin's public social media profiles are currently flooded with angry affiliates complaining of withdrawal problems. The company's internal points exchange has been down for nearly two weeks.