OneCoin to hold Global Mastermind event in Bali, dupes Indo govt

You'd think with their CEO in prison and former CEO and founder a fugitive on the run, that OneCoin would be laying low.
But no… OneCoin is gearing up to hold a secret Global Mastermind event in Bali, Indonesia next month.
As is typical for OneCoin, the planned Global Mastermind event was booked without disclosing either the OneCoin or OneLife company names.
A document has emerged, purportedly showing approval for OneCoin's planned event from the Department of Cooperatives and Small and Medium Enterprises's Bali office.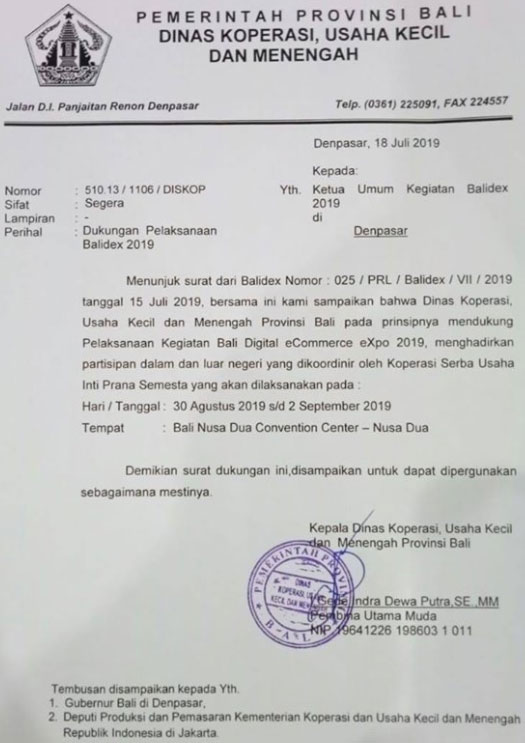 Note that neither OneCoin or OneLife aren't mentioned anywhere on the document.
That's because the event has been named "Bali Activities Digital eCommerce eXpo 2019", or "BaliDex" as it appears in OneCoin's marketing material.
BaliDex is being presented as a DealShaker expo. You might be forgiven for taking that at face value and assuming therefore the event has nothing to do with OneCoin's Ponzi scheme.
Internal promotion of the event however features top OneCoin scammer Simon Le headlining a "Global Mastermind" event.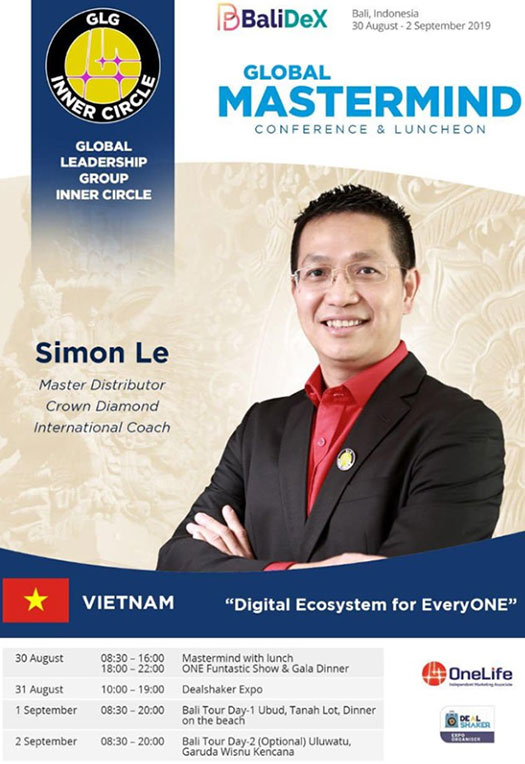 OneCoin's Global Mastermind event is not referenced in the Department of Cooperatives and Small and Medium Enterprises's approval letter.
Whether the Indonesian government is aware BaliDex will be used to promote OneCoin's fraudulent business model is unclear.
Owing to OneCoin having a relatively small investor base there, Indonesia appears to have been chosen as one of the few countries OneCoin can hope to hold a Ponzi promotion event in.
OneCoin's last event in Italy earlier this month, which Simon Le also attended, resulted in multiple arrests and the seizure of €117,840 EUR.
OneCoin's BaliDex event is scheduled to take place from the 30th of August to 2nd of September, at the Bali Nusa Dua Convention Center.