One24 Review: You want me to join a waiting list!?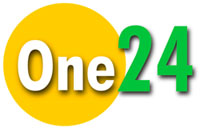 Traditionally when you market a MLM business opportunity you generate interest out there by trying to capture leads.
These leads can be generated via online, offline, in person or automated marketing efforts but the common aim between them  is the same, to generate leads for your MLM business.
Upon a lead showing interest, generally what happens next is the person doing the marketing attempts to convince the lead to join the company.
With this traditional model, all the power of rejection lays with the lead rather than the marketer.
But what if we could turn that concept around and give the MLM marketer the power of rejection.
How do we do that?
Via a waiting list, which is exactly what MLM company One24 have done.
Read on for a full review of the One24 MLM business opportunity.
The Company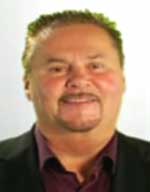 One24 was launched in June 2010 and is headed up by Mark Seyforth (photo right).
Seyforth started off in MLM back in 1975 with 'Seyforth Laboratories' who marketed a diet shake.
In 1980 Seyforth aligned with Herbalife. He designed their compensation plan and manufactured the company's product line through 'Seyforth Manufacturing'.
He also claims to have developed a number of compensation plans over the years, but details of which specific companies Seyforth has been involved in are a little scarce.
The One24 Product Line
One 24 has two primary products, both of which are what One24 call a 'super foods blend'.
There are two varieties of this blend, a powdered form called NatraBurst and a concentrated drop form called NatraBoost.
Both can either be consumed on their own or added to other food or drink.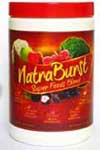 One24 claim that NutraBurst
increases energy
reduces appetite
strengthens immune function
improves digestion
supports blood sugar/insulin
promotes fat loss, anti-aging and healthy skin
rebuilds and repairs (they don't mention what)
supports cardio-vascular health
supports the body's healthy state of alkalinity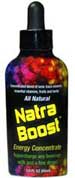 whereas NatraBoost
curbs hunger
improves metabolism
enhances sports performance
helps other nutrients to work more efficiently
improves mental clarity
supports immune function
helps balance PH
helps remove toxins
provides a spectrum of 60+ ionic trace minerals
supports mineral powered reactions throughout the body
Both products are sold as a regular monthly supply if taken on their own and  retail for $69.95.
The One24 Compensation Plan

To properly understand the mechanics of the One24 compensation plan, it has to be understood that when you join One24 you are put on an existing member's waiting list.
This member will eventually take you off their waiting list and you are then placed into a linear downline (One24 has one company wide downline) as a 'preferred customer'.
The linear downline is best visualised as a vertical straight line like the image on the right. Above you are people who joined the company before you and below are a combination of people you've brought into One24 (the green triangles), along with people those above you have recruited (the silver circles).
After joining One24 as a preferred customer by accepting a green ticket, a One24 members is given 24 'green tickets' yourself. These tickets can be used at a rate of one per month to 'invite' new members to the company off a member's own waiting list.
To participate in the One24 compensation plan, members must give out at least one of these green tickets and meet the minimum monthly $60 autoship requirement.
After the above conditions are met, here's a how the One24 compensation plan works;
Retail Commissions
One24 offer their members a flat rate retail commission of $9.95 per order made through their provided replicated sales page.
No matter how big or small the order placed is, the commission remains a flat $9.95 per order.
Pioneer Bonus
The Pioneer Bonus pays out a $4 commission for every new member an existing One24 brings into the business.
The Pioneer Bonus also pays out $1 on any new member a newly recruited members brings in, up to four levels deep (a member a new member refers etc.)
Green Income
As you recruit people to One24 and they are placed in the linear downline of the company below you, they form what is called your 'Greens'. Every person one of your Greens recruits also becomes one of your Greens, up to twelve generations deep.
From the Greens in their downline, One24 members are able to earn $1.50 per unit purchased of either NatraBurst or Natraboost in any order made by a Green member in a One24 member's downline.
Green Income is capped at $100,000 per month, which would at a minimum require just under 80,000 green members in a downline.
Gold Income
On the 24th of each month, any unused green tickets of a member directly sponsored by another member are made available to that member.
I'm not sure if this is automated or the member with the unused ticket needs to approve of the transfer of the ticket. I believe it's automated.
One the unused tickets are acquired by the recruiting member, they can then be used as a regular green ticket to recruit additional members to One24 beyond the standard one per month cap.
A Gold ticket does however carry with it two additional bonuses, they are as follows;
A $100 bonus is paid out of any commission earnt from the gold ticket to the member who gave up their green ticket. All future bonuses are paid to the member who acquired the green ticket as a gold ticket.
A 10-50% matching bonus is made available to a member who uses a gold ticket to recruit a new One24 member. This matching bonus is paid out on the income of the member recruited and up to five generations deep.
The Silver Performance Bonus
The Silver Performance Bonus Pool is made up of 10% of One24's total sales. To qualify for shares in the pool, members must recruit at least one new member, who in turn has recruited a new member of their own (making them a 'qualified preferred customer')
Once this is achieved a One24 member is then eligible for participation in the Silver Performance Bonus Pool and from month to month, the total amount of shares a member receives is the simple calculation of the amount of 'qualified preferred customers', multiplied by the total amount of silver members in a member's downline.
For example, if you've recruited 5 One24 members who each have recruited at least one new member themselves, that means you have five qualified preferred customers. If there are a total of 100 silver members in your downline (silver members are new members those above you in the linear downline have recruited), you're share calculation would be 100 by 5, totalling 500 shares.
Note that the qualified preferred customer multiplier is capped at 5, if you have 6 or more qualified preferred customers you still only multiply the total silver members in your downline by 5.
The Platinum Bonus Pool
The Platinum Bonus pool is made up of roughly 7.5% of One24's global monthly sales combined with any bonuses not paid out to members during the course of the month (members might not be qualified or leave the company etc.)
To earn a share in the Platinum Bonus Pool, One24 members must have recruited a minimum of 6 new members to the company, who in turn have they themselves recruited 2 new members to the company.
This requirement entitles a One24 member to one share of the Platinum Bonus Pool.
Additional shares are acquired for each member directly recruited by a One24 member above the initial 6 that has personally recruited 2 new members themselves.
Exotic Getaways and 'No Such Thing' Sweepstakes
The compensation plan document I sighted from One24 made mention of two new incentives in the compensation plan, but failed to mention the specific qualifying criteria involved in either of them.
The first is the 'Exotic Getaways' program, which looks to be an annual trip organised by the company and paid for with 2% of One24's global sales.
The second is a monthly 'No Such Thing' sweepstakes also made up of 2% of the company's global sales and promises a $25,000 grand cash prize along with 'multiple other prizes'.
Again, at the time of publication the specific qualifications of these two incentives have not been publicly released.
Joining One24
Upon deciding to join One24, prospective members are placed in the waiting lists of existing members of the company.
Once in a waiting list, prospective One24 members must wait until they are offered either a green or gold ticket by an existing member.
There is no fee to join One24.
Conclusion
When companies like Google implement marketing strategies focusing on 'exclusivity' they do so because they're well established and for the most part trusted brands.
They're able to create enormous amounts of buzz with a single press release and when they do anything online, it pretty much goes viral in its own right.
As far as One24 and it's attempt at bringing exclusivity to MLM goes, personally I believe it's more of a massive annoyance rather than anything.
Think about it from a prospective member's viewpoint. Upon joining One24 each member is only given 24 green tickets and can only use one per month.
If someone is succesful with their marketing efforts, even with the addition of gold tickets they could still have dozens of people sitting around waiting to join the program.
In the world of the internet marketing, a day lost might as well be a week, and a week lost a year.
Keep your prospective member waiting too long (read: a week at best) and they're probably going to walk. Personally, I'd wait about 24 hours and then move on.
I don't care how exclusive One24 think their opportunity is, unless they're giving out free gold bars, I'm not waiting around just to join and have to make other people wait around to join.
Looking at the compensation plan, it's clear that with the flat rate $9.95 commission on retail orders, regardless of the size that this simply exists to show that the company does indeed offer retail commissions.
With a $9.95 cap per order, find enough people to purchase One24 products a month at a retail level and you might earn a few hundred dollars a month… but it's clear the focus here is on the recruitment of others.
One24 themselves acknowledge this by stating that the majority of income from One24 member's is going to be generated by a member's personally recruited Green members.
Looking at the bonuses, all of them, even the Silver bonuses, are tied into somebody within One24 recruiting someone. Retail sales aren't, but with a $9.95 cap, it's pretty much a waste of time.
Pretty much, the key to success with One24 is getting people to join, placing them on autoship and encouraging they themselves to do the same.
With 24 green tickets, a timeframe of 2 years is set and you can see this by the way One24 themselves market the opportunity, as a 'retirement plan'. Infact this idea is actually where the company's name originates from, in that you recruit one new member a month for twenty four months.
The basic idea is focus on recruiting people for 24 months and then 'retire' off of the network of members you've created who are all themselves working on their own recruiting efforts so that they can retire too.
Despite acknowledging that 'enrolling new people is harder than ever', the problem of course is that One24 can essentially be boiled down to an a 'recruit people and place them on autoship' opportunity with a waiting list.
Once the recruits dry up, so does the momentum of the opportunity. For all the exclusivity you might generate by telling people they'll be put on a waiting list, there's still the fundamental flaw of primarily relying on new recruits to generate commissions and 'retire'.
I'll give points to One24 for trying something different and placing the emphasis of rejection into the hands of the marketer rather than those being marketed to, but at the end of the One24 is still just an autoship dependent opportunity.
Unfortunately though, One24 members might still find prospects rejecting them if their waiting lists balloon out and people are kept excessively waiting.
Unless you like recruiting a lot of people and keeping them in suspense for possibly months at a time, approach joining One24 with caution.