Day 1 Review: One24 hybrid + charity?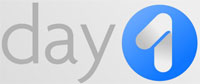 Day 1 launched in mid 2012 and, trading as "Day 1 Corporation" are based out of Florida in the US.
Heading up Day 1 is Founder and President, Mark Seyforth. Seyforth has been involved in MLM since 1975 and under the trading name "Seyforth Laboratories" marketed a a diet shake.
In 1980 Seyforth aligned with Herbalife. He designed their compensation plan and manufactured the company's product line through 'Seyforth Manufacturing'.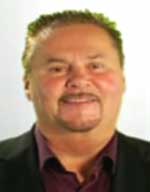 During the years that followed Seyforth (right) has claimed to have developed a number of compensation plans, but as I noted in my One24 Review, the 'details of which specific companies Seyforth has been involved in are a little scarce'.
One24 was Seyforth's latest MLM company launch prior to Day 1. Operating in the health and nutrition MLM niche, One24 attempts to create an environment 0f exclusivity by making potential affiliates wait in a queue before being able to sign up.
At the time of publication, One24 still appears to be operational with Day 1 running independently along side of it and Seyforth credited with being in an Executive role with both companies.
Read on for a full review of the Day 1 MLM business opportunity.
The Day 1 Product Line

The Day 1 Product line is a rather eclectic mishmash of products spanning nutrition, personal care, energy and fuel efficiency.
Dr. Max's Everyday Raw Superfood Mix was created by a Dr. Max MaCloud, who Day 1 claim is 'a highly knowledgeable nutrition and health expert'.
(The Superfood Mix)  is a high protein, high fiber, vitamin enriched superfood mix that is also a grain-free, gluten-free, plant-based formula.

And because every ingredient is sustainably-green, and cultivated in its most natural state, its easy for the body to digest – which helps you create and maintain a healthy weight, and total blood sugar balance throughout the day.
Dr. Max's Everyday Raw Superfood Mix costs $90 for a 45 oz bag (1257g) and is available in three flavours; Chocolate Brownie, Natural and Peanut Butter Bliss.
Body Allure is a "cellulite therapy cream" Day 1 claims is made from 'state of the art proprietary blend of potent ingredients'.
This revolutionary cream not only diminishes the appearance of cellulite while dramatically increasing the skin's smoothness, but it causes "reverse differentiation" causing fat cells and fat tissue to actually reverse its form into healthy, fibrolast-like tissue.

The skin will be smoother, firmer and healthier with more suppleness and elasticity…and a dramatic reduction in the appearance of cellulite.
Body Allure retails at $90 per 147 ml tube.
Energy From Day 1 as the name suggests in a 'highly concentrated blend of all natural energy extracts'.
Energy from Day 1 is a highly concentrated blend of all natural energy extracts, amino acids, B vitamins and antioxidants that can boost your energy level safely and naturally.

Just one " squeeze"of this easy-to use concentrate into any beverage will sharpen your focus, your mood and your activity level.
Energy 1 From Day 1 is available in a two bottle pack (60 shots) for $90.
PetroMaxx Plus is a "pro fuel catalyst" that Day 1 claims will "increase your fuel efficiency". PetroMaxx Plus retails for $90 per 12 oz bottle (354 ml).
The Day 1 Compensation Plan
Day 1 offer affiliates a unilevel based compensation plan with recruitment commissions and a series of bonus revenue pools.
Retail Commissions
The sale of any of Day 1's product line attracts a retail commission, with commissions paid out when a retail customer places a product order at a Day 1 affiliate's replicated online storefront (provided with affiliate membership).
Day 1 do not explicitly state in their compensation plan material how much of a retail commission they pay on the sale of products to retail customers.
Update 27th June, 2012 – Greg Musantry, Day 1's Vice-President of sales, has been in touch and advises that Day 1 define retail commissions as 'the difference between their product cost (wholesale) and the retail cost'.
Recruitment Commissions
When an affiliate recruits a new affiliate and they sign up with the Express Package ($150), they earn $100.
When an affiliate recruits a new affiliate and they sign up with the Quick Rewards Package, they also earn $100 but an additional $100 is paid up five levels of recruitment ($20 each level of upline).
Giving It Back Bonus
Day 1 claim their Giving It Back Bonus is a "proprietary formula" that pays affiliates up to $500 a month.
Day 1 don't explicitly explain how their Giving It Back Bonus works, only that it consists of "5% of company sales" and that it's got something to do with a straight-line queue and how many affiliates join after you.
In order to qualify for the Giving It Back Bonus, an affiliate must place a monthly  "personal qualification order" and have recruited at least one affiliate with the same.
Direct Pay
Direct Pay is paid out using a unilevel style compensation structure. A unilevel compensation structure places an affiliate at the top of the structure, with every personally recruited affiliate placed directly under them (level 1).

If any of these affiliates on level 1 go on to recruit new affiliates of their own, they are placed on level 2 of the original structure. If any level 2 affiliates recruit new affiliates, they are placed on level 3 and so on and so forth.
Typically in a unilevel compensation structure there is no limit to the depth of the unilevel, however in Day 1 they cap a single leg at 15 payable levels. Note that dynamic compression is used, meaning that if an affiliate drops out of the business those under them move up a level.
Each of these unilevel positions can be filled either via recruitment of an affiliate or a customer, with affiliates being paid 2.5% of the wholesale value of any orders placed by affiliates and customers in each unilevel leg.
Direct Pay commissions are paid monthly and capped at $250,000 a month.
Note that affiliates must qualify for commissions on the various payable unilevel levels as follows:
recruit an affiliate – qualify for commissions down levels
recruit 2 affiliates with no more than 75% of your downline sales volume coming from any one unilevel leg – qualify for commissions down 10 levels
recruit 3 affiliates, with no more than 75% of your downline sales volume coming from any one unilevel leg – qualify for commissions down all 15 payable levels
Additionally affiliates can qualify to receive unilevel commissions on all 15 payable levels by meeting the recruitment requirements of the Flex Bonus 2 Pool.
Flex Bonus Pools
The Flex Bonus is made up of any "breakage" revenue that, due to one reason or another, is not paid out to affiliate's as a commission.
Day 1 guarantee a 52% payout of company revenue to affiliate's each month, with the Flex Bonus being used to distribute out any difference in the percentage of what is actually paid out and 52%.
The Flex Bonus is split into two pools, with affiliates able to qualify for a share in the pools if they meet the pools qualification criteria for that month:
Pool 1 – recruit 3 new affiliates that month
Pool 2 – have 3 personally recruited affiliates (excluding preferred customers) in your downline who have in turn recruited at least three new affiliates (including preferred customers) for that month
Note that Pool 1 is an ongoing recruitment requirement, whereas Pool 2 is a maintenance requirement (recruitment quotas by your downline must be maintained from month to month).
Benefactor's Circle
In addition to the two Flex Bonus Pools, affiliates can qualify for four Benefactor's Circle pools.
Patron (1% of company wide product sales) – generate $100,000 in sales volume a month
Visionary (1% of company wide product sales) – generate $250,000 in sales volume a month
Champion (1% of company wide product sales) – generate $1,000,000 in sales volume a month
Legacy (0.5% of company wide product sales) – generate $2,000,000 in sales volume a month
Note that the Benefactor's Circle pools stack on top eachother, in that if you qualify for a higher pool you also receive the payments of the lower pools below it.
In order to qualify for the Benefactor's Circle pools, an affiliate must already qualify for the Flex Bonus 2 pool.
Joining Day 1
Affiliates joining Day 1 are required to purchase either an Express Package ($150) or Quick Rewards Package ($299).
Conclusion
Typically in MLM we see compensation plans built around products. With Day 1, after analysing the company it very much feels as if they've created a compensation plan around whatever products they were able to cobble together.
The products don't have any cohesion nor are they related to eachother in any way. As such what Day 1 affiliates will likely find is that they're going to have to target very specific demographics, and once found there's little prospect of a customer being interested in other products the company markets.
Underscoring the product mishmash lineup is the charity angle, which Day 1 heavily push as a marketing vehicle but is completely optional.
NOTE: Donations are optional. You are not required to donate any Day 1 earnings in order to participate in our business model, or receive compensation from Day 1.
Misleadingly, Day 1 classify affiliates who fail to recruit as preferred customers. As soon as they recruit these affiliates are given broader access to the compensation plan (preferred customers can only earn retail commissions).
This carries through into the compensation plan, with affiliates and customers labelled "consumers for charity" and affiliates "charity partners" by the company. An MLM company should market itself on the merits of its products, yet here the focus appears to be on the optional participation in donating to charity.
None of that of course addresses the various recruitment commissions evident in the compensation plan, with both compulsory product package purchases (affiliate membership) paying out a commission to those that recruit new affiliates.
Most of the bonus pools are also tied into recruitment, either directly or the recruitment of new affiliates by those already recruited.
All in all I'm not really sure who Day 1 is targeted at. The products don't compliment eachother, the compensation plan appears to be the focus point and the business is running along side One24, with which it shares a number of compensation plan components.
Having affiliates purchase products simply to work the compensation plan throws the value of the products out the window and reduces the motivation of any purchases to simply wanting to qualify for commissions.
That said if you are thinking of signing up as an affiliate, check with your upline as to how much retail volume they have vs. affiliate purchases each month. Make sure they include any preferred customers (affiliates they've recruited who haven't yet recruited themselves) as affiliate revenue rather than retail.
No doubt Day 1 and its affiliates will claim their preferred customers are retail however being able to earn commissions clearly makes them affiliates.