OmegaPro weaves "hackers!" into collapse thru Hacker House

OmegaPro has weaved a "hackers!" narrative into its collapse.
As per an "official statement" sent out earlier today, OmegaPro writes (language errors are quoted verbatim);
Following the last weeks analysis of the technical issues OmegaPro has been facing, it is now clear we have been targeted of a sustained and sophisticated cyber-attack by an unknown organised criminal group.
Typically MLM scams roll out "hackers!" as part of an exit-scam. Here, OmegaPro are using "hackers!" to retroactively cover up a collapse.
Following disabling of withdrawals in early November, BehindMLM called OmegaPro's collapse on November 27th.
Personally I think this is just a ruse to get OmegaPro through the holiday period, where Ponzi schemes typically experience increased withdrawal requests.
Last year the notorious CashFX Group Ponzi scheme also disabled withdrawals around this time – for the same reason.
As part of their "hackers!" ruse, OmegaPro claims to be working with "Hacker House".
To protect our community and members, we have engaged "Hacker House" from London; one of the worlds [sic] leading cyber security Firms to counter this threat.

Whilst we attempt to implement effective counter measures the platform will unfortunately remain unavailable until we can guarantee the safety of our community.
I suspect OmegaPro's "hackers!" issues will be resolved just before or just after Christmas.
So who are Hacker House and why are they supposedly assisting one of the largest MLM Ponzi schemes in operation today?
From their website;
Hacker House was created to close the skills gap quickly, efficiently and effectively. Taught by world-renowned ethical hackers, our students are plunged head-first into real world cyber-attack simulations and are assessed across a variety of practical assignments designed to cover every angle.

In short, we teach students how to think, act and move like a hacker – and then outmanoeuvre them.
In addition to educational courses, Hacker House also provides assessment services.
Hacker House's "blockchain project" service starts at $200,000.
Does Hacker House working with MLM Ponzi schemes change OmegaPro being a collapsed Ponzi scheme? No.

It does however potentially open up Hacker House to regulatory action in the future.
OmegaPro is run from Dubai, the MLM crime capital of the world. Hacker House are purportedly based out of the UK.
Hacker House's founder, Jennifer Arcuri, claims she is "London and USA based".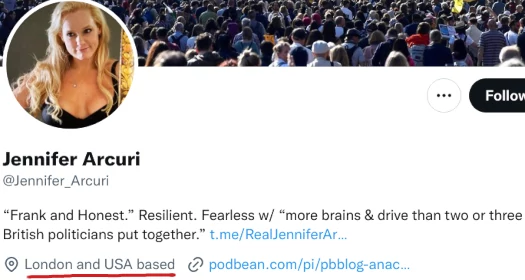 This could be a potential in for the SEC and DOJ, although OmegaPro has been careful to mostly target third-world countries. UK authorities are notoriously hopeless when it comes to MLM related securities fraud.
As previously stated, if OmegaPro does re-enable withdrawals, it's likely going to happen after the Christmas rush.
The take-away though is that OmegaPro is under withdrawal liability pressure. Being a Ponzi scheme, that liability is only going to get worse over time.
Update 30th December 2022 – OmegaPro has completed its collapse exit-scam. A reboot through Broker Group has been announced.