Mike Sims lies about CFTC fraud charges, deceives victims

In undated video footage that appears to be directed to OmegaPro victims, Michael Shannon Simms, has bizarrely denied the CFTC has filed fraud charges against him.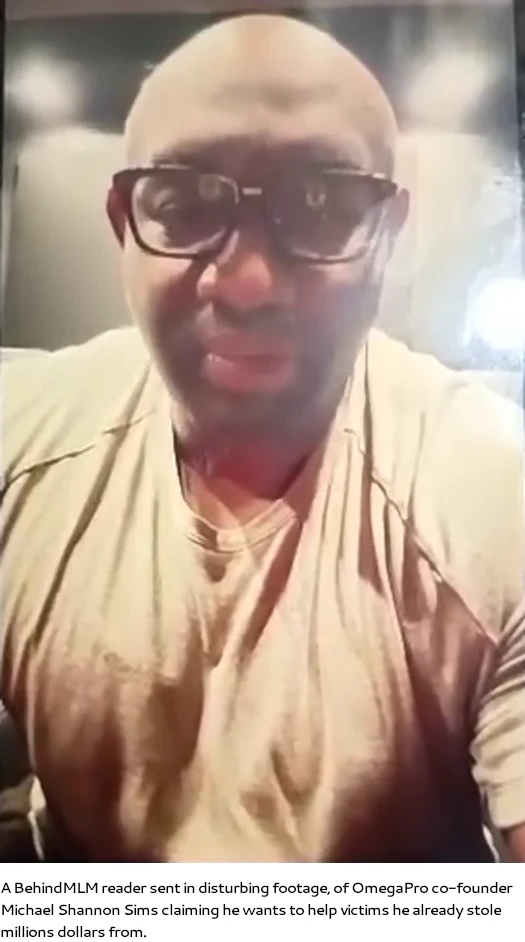 Sims, aka Mike Sims, is also appealing to OmegaPro victims to send him potentially incriminating evidence.
Specific evidence Sims requests from OmegaPro victims includes
any communications, direct communications from Andreas or Dilawar, please send it to me.

Any WhatsApp messages, any threads whatever, send it to me.

If you have any crypto wallets where they sent money or whatever, or you have access to where they paid out money or whatever, in crypto, find out.

I heard they had a meeting (in) Turkey. If you were at that meeting in Turkey, or heard about anything from Turkey, or recorded anything from Turkey, please get that information to me.
Sims goes on to state the reason he wants this information is to help OmegaPro victims.
I want to get that information to the right people, who can do something about what's been happening.

I know individuals who can find out where the source of these wallets, where they're from, and let's see if we can find out um, what may have happened to some of this money.
"What happened" is OmegaPro was a Ponzi scheme that collapsed in November 2022. The Ponzi scheme, which is believed to have run into at least the hundreds of millions, is suspected of feeding investor funds into The Traders Domain.
Of course as one of OmegaPro's co-founders, Sims already knows all of this.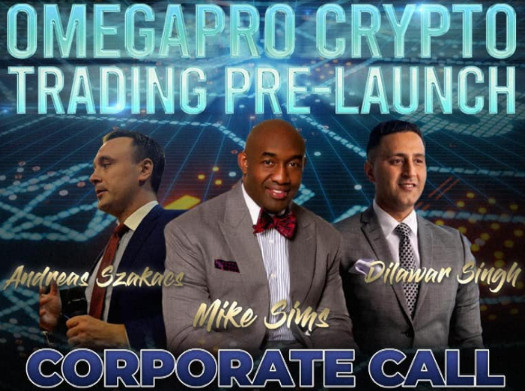 Sans what was paid out to OmegaPro executives and promoters, co-founders Andreas Szakacs, Dilawar Singh and Sims made off with what was left.
Through Traders Domain alone, Sims stole $84.7 million from consumers.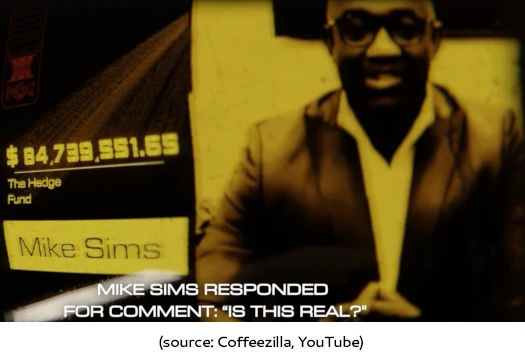 In the aftermath of OmegaPro collapsing, Szakacs and Singh are believed to be hiding out in Dubai. Sims, a US resident has been charged by the CFTC with commodities fraud.
Sims bizarrely goes on to deny the CFTC fraud charges filed against him.
The CFTC is a US-based organization. They have no jurisdiction anywhere else in the world. And so it is impossible for them to have OmegaPro funds frozen.

They're saying that my funds are frozen. That is also not the case. I have my bank accounts, I have freedom of movement, I have assets.

I consented to the CFTC, meaning I'm cooperating with them, to let them know they can put something on hold, in case there's something it were found out, that uh I didn't know – which makes me liable for something.

I'm 100% cooperating with the CFTC. I told them that day one, I wanna cooperate.

The reason why? Because of The Traders Domain situation.

Matter of fact if you read the case, I don't have any fraud allegations. My only issue is I introduced someone to Traders Domain. That's it.
I'm not sure why Sims would blatantly lie about the CFTC case.
This is straight from the CFTC's February 23rd, 2023, press-release;
The Commodity Futures Trading Commission today announced it filed a civil enforcement action in the U.S. District Court for the Southern District of Texas, charging fraud and misappropriation against … Tin Quoc Tran of Katy, Texas (and) … Michael Shannon Sims of either Sunny Isles Beach, Florida or Roswell or Atlanta, Georgia …

From approximately October 2020 to May 2022, Brisco and Yas Castellum LLC misrepresented to potential pool participants Yas Castellum LLC 's historical trading records; how they would trade pool participant funds; where they would maintain pool participant funds; and who would do the trading.

Based on these material misrepresentations and omissions, at least 43 pool participants transferred no less than $470,780 to Yas Castellum LLC to participate in its purported commodity pool.

Rather than trade pool participant funds, Brisco and Yas Castellum LLC, with the direction and assistance of Sims, transferred the funds to entities Tran controlled.
BehindMLM has previously reported on a list of assets belonging to Sims, that were frozen as part of a consented to injunction.
Furthermore, The Traders Domain isn't mentioned in the CFTC's Complaint (available through the CFTC's public press-release linked to above).
Nonetheless, Sims claims he's "going to court" to "find out
We don't know if Traders Domain, what they were doing with the funds, if they were trading the money. We don't know any details.

We don't know what happened with Traders Domain. We're gonna find out though, because we're going to court to find out, to figure it out.

And if they did something wrong, we're gonna make sure that justice is happens [sic].
BehindMLM isn't aware of any pending non-regulatory civil The Traders Domain related litigation.
Given none of Sims waffling makes any sense, I could be wrong but I think one of two things might be happening (or both):
Sims is pre-emptively trying to build a defense against pending OmegaPro civil/criminal charges; and/or
Sims is trying to bargain his way out of the CFTC fraud charges and part of that is collecting information from his victims that will help him throw Szakacs and Singh under the bus.
Providing information directly to Sims at this stage isn't going to help anyone but Sims.
Sims, Andreas Szakacs and Dilawar Singh ran OmegaPro and defrauded consumers out of millions. They should each be held accountable for their role in the Ponzi scheme and hopefully that happens in due time.
Due to the nature of OmegaPro (a combination of wire fraud, commodities fraud, securities fraud and money laundering), victims with incriminating information should instead provide it to the  CFTC, SEC and DOJ (through the FBI).
Update 19th November 2023 – Video footage has emerged of Sims further trying to distance himself from his role within Omegapro.