Mexico releases notorious Ponzi thief Juan Carlos Reynoso

Prolific Ponzi promoter Juan Carlos Reynoso has been released from custody.
Mexican authorities were ordered to release Reynoso and his accomplices on June 1st.
Mexican authorities arrested Reynoso back in March. Reynoso, a Peruvian national, was part of cartel-linked Black Wall Street Capital.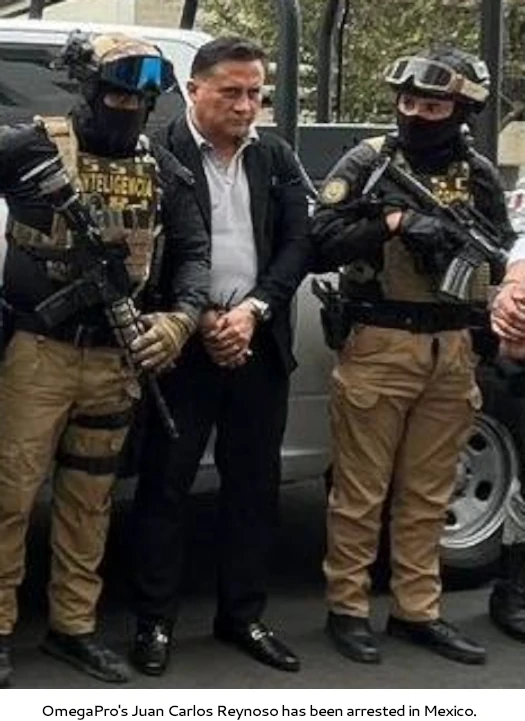 Mexico City Police's case against Reynoso and four accomplices pertained to drug trafficking and money laundering.
In ordering Reynoso's release, a Federal Judge ruled the case against Reynoso wasn't credible. Irregularities with evidence collected against Reynoso were also found.
While that might sound like Reynoso did nothing wrong, the problem lies with Mexico City Police.
The Judge found the raid on Black Wall Street Capital "was a complete violation of fundamental rights".
$3 million in cash is reported to have gone missing, and there were inconsistencies between on-site security footage and footage captured by SSC officers.
Supposedly, the officers had seized five black jumbo-sized bags that were full of cash, but only left one for the Public Ministry experts to report on the search sheet.

The Prosecutor's Office counted 6 bundles of 10,000 dollars and 4 bundles of 2,000 dollars, giving a total of 168,000 dollars in cash, but the defendants assured that 3 million dollars and 15,000 pesos were missing, which the officers who participated in the robbery allegedly stole during the search.
On-site security footage also suggested SSC officers planted weapons at the scene.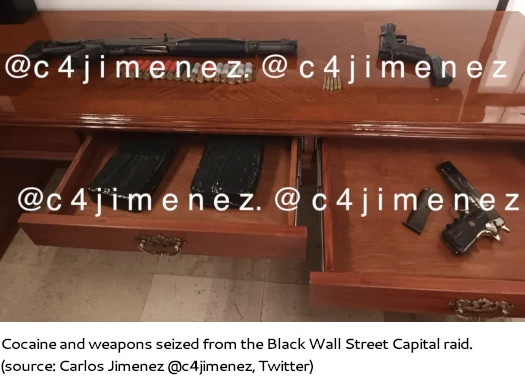 Now Public Prosecutors are investigating the SSC officers who conducted the raid.
The cost of corruption within Mexico City's police force? Reynoso walks free.
Outside of working with Mexican cartels, Juan Carlos Reynoso has promoted and helped run multiple MLM crypto Ponzi schemes.
Reynoso typically targets his fraudulent efforts at Spanish-speaking Latin American victims.
Circa 2018, Reynoso headed up the iComTech Ponzi scheme as CEO.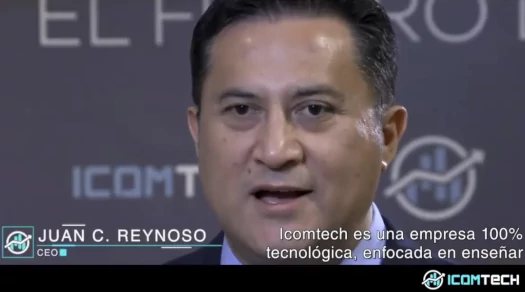 In November 2022, US authorities arrested iComTech founder David Carmona and several top promoters.
At the time BehindMLM noted it was odd that Reynoso had avoided arrest.
After iComTech collapsed, Reynoso joined OmegaPro as General Manager for Latin America.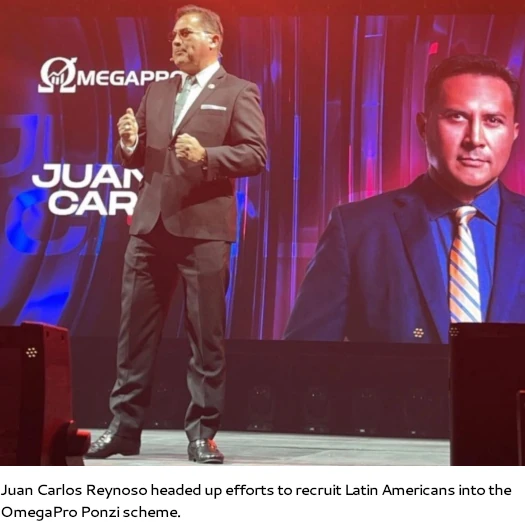 OmegaPro launched in late 2018 and by 2022, claimed to have 1.8 million investors.
OmegaPro collapsed in November 2022. How much Reynoso stole through the Ponzi scheme remains unclear.
Prior to his arrest, Reynoso was named Chief Sales Officer of the Go Global reboot.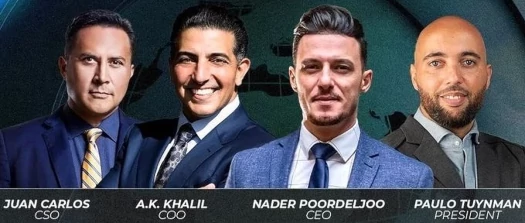 Whereas OmegaPro amassed over a million victims, Go Global isn't going so well.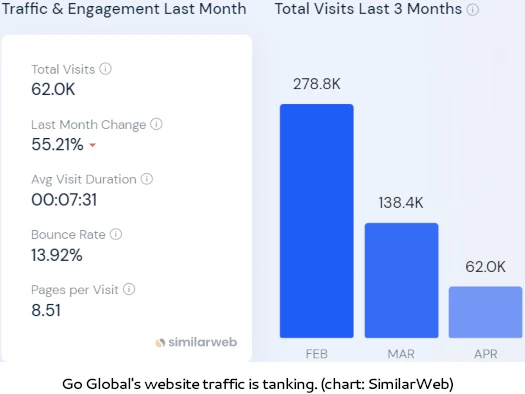 Following his release, Carlos' status is unknown. We expect he'll go underground for a while before resurfacing with a new Ponzi scheme.