FTC leans on SBH decision in pending Neora pyramid case

The FTC hopes a recent victory against Success by Health will factor into a pending decision in litigation against Neora.
The FTC filed suit against Neroa (as Nerium) back in 2019.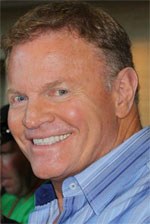 The federal regulator alleges founder Jeff Olson (right), has run Neora as a pyramid scheme "since its inception".
The case went to a bench trial in October 2022. A decision on the case still pending as of June 2023.
On May 16th the FTC filed a Notice of Supplemental Authority, citing its recent victory over Success by Health and founder Jay Noland.
Plaintiff Federal Trade Commission ("FTC") respectfully submits this Notice of Supplemental Authority to inform the Court of a development relevant to this litigation.

On May 11, 2023, the United States District Court for the District of Arizona issued a decision in the FTC's favor in FTC v. Noland, et al., in which, as in the instant case, the FTC prosecuted a multi-level marketing enterprise ("MLM") and its founder, alleging that the defendants operated an illegal pyramid scheme, made false earnings claims, and furnished others with the means and instrumentalities to mislead.
The FTC goes on to detail why it won the Success by Health case. The implication being the same issues are present in its Neora case.
Neora filed a motion requesting permission to file a response to the FTC's motion on June 1st. A decision on Neora's motion remains pending.
I can't see why Neora's motion would be denied, and expect the motion will be approved sometime this week.
With the court now potentially factoring in the recent Success by Health decision, we might not see a decision in the FTC's Neora case for a while yet.