My Daily Choice sues Arieyl & Butlers for cross-recruitment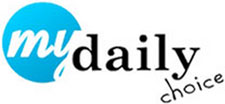 Following publication of our Arieyl review last November, discussion in the comments speculated on whether My Daily Choice would take legal action.
In putting together our review, I'd assumed Kristen and Travis Butler (below) had left MDC prior to setting up Arieyl.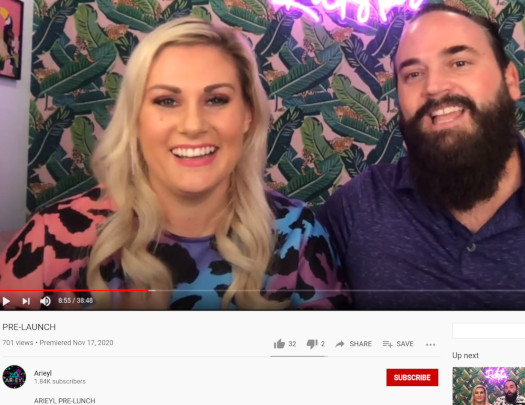 As revealed by BehindMLM readers in the comments, that doesn't appear to be the case.
In learning that, I noted;
If (the Butlers) were planning it while still working MDC up until October 2020, and have now created a competitor filled with former MDC affiliates – that's the kind of conduct we see lawsuits filed over.
Our review was published on November 25th. My comment above was made on November 27th.
Sure enough on November 30th, MDC filed a cross-recruiting lawsuit against Arieyl and the Butlers.
As alleged by MDC;
In 2018, the Butlers became affiliates with MDC.

The Butlers subsequently became two of MDC's highest ranking affiliates and were considered leaders in the company.

The Butlers received significant compensation as MDC affiliates. Nevertheless, in early or mid-2020 (during a renewal term of the Contract), the Butlers commenced an unlawful and highly damaging campaign to raid MDC's business and affiliate network.

They did so for their own financial benefit in launching Arieyl.

On information and belief, the Butlers own and operate Arieyl, and formed the company in February 2020.
MDC alleges the Butler's began cross-recruiting MDC affiliates into Ariel from mid 2020.
As part of these efforts, MDC is informed and believes that the Butlers began disparaging MDC and its personnel, which included false and defamatory claims.
Those recruited were made to sign NDAs, as part of an effort to "conceal" the Butlers actions.
Aware of efforts to allegedly cross-recruit their affiliates into Arieyl,
MDC began investigating the Butlers' potential violations of the MDC Policies & Procedures and suspended their affiliate accounts pending its review. In doing so, MDC asked the Butlers to sign a statement confirming they were not selling, or attempting to sell, any competing non-MDC programs, products or services to MDC's customers and affiliates.

MDC further asked the Butlers to confirm they have not made various defamatory statements about MDC, it products, and its founder.

The Butlers refused to sign the statement.

On October 26, 2020, the Butlers terminated their relationship with MDC.
MDC is going after Arieyl and the Butlers for
breach of contract;
tortious interference with contract; and
copyright infringement.
The copyright infringement pertains to MDC's compensation plan, which the company claims is copyrighted.
In 2014, Josh Zwagil, MDC's founder and CEO, created the MDC Compensation Plan as part of and within the scope of his services for MDC.

The plan is set forth in a typewritten document. Because the plan is a work made for hire within the scope of Zwagil's services with MDC, MDC owns any and all copyright rights in the MDC Compensation Plan.

MDC is the exclusive owner of all right, title, and interest, including all rights under copyright, in the MDC Compensation Plan.

MDC is the owner of valid and subsisting United States Copyright Registration No. TX 8-890-740 for the MDC Compensation Plan, issued by the by the United States Copyright Office.
The provided US copyright registration is TX 8-890-740, which I couldn't find on the Copyright Office's website. Nor did anything come up for My Daily Choice or Josh Zwagil.
In any event I pulled up our My Daily Choice review to check what was so unique about their comp plan.
The answer is nothing. It's your basic unilevel/binary hybrid with a check match.
I don't believe MLM comp plans can be copyrighted to begin with, because all they are is math. I think MDC pretending they have some sort of unique copyrighted comp plan is a bit rich.
The rest of the company's claims against Arieyl and the Butlers however seem self-evident.
Again, I was surprised a lawsuit hadn't been filed in putting together BehindMLM's Arieyl review.
Looking forward, On January 28th Arieyl and the Butlers were given an extension till February 10th to file their answer.
I've added MDC's Arieyl lawsuit to our case calendar, so stay tuned for updates as the case progresses.
Update 4th March 2021 – My Daily Choice has also individually sued four of Arieyl's "launch team" distributors.
Update 23rd April 2022 – It's looking like a settlement between the parties is on the horizon.
As per the case docket, mediation was held between the parties on April 7th. A mediation report was due on April 18th.
On April 18th a request for a filing extension was made, to allow for finalization of settlement negotiations.
The extension was granted later the same day, giving the parties until May 18th to update the court.
I've scheduled the next MDC v. Arieyl case docket check for May 19th.
Update 19th May 2022 – My Daily Choice and the Arieyl defendants have reached a settlement.
The settlement brings My Daily Choice's lawsuit to an end. Specific details of the agreement reached between the parties were not disclosed.