My Daily Choice settles Arieyl and "launch team" lawsuits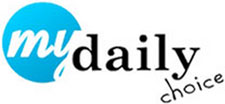 My Daily Choice, Arieyl and its "launch team" distributors have reached a settlement.
The settlement resulted in a stipulation of voluntary dismissal filed on May 17th.
On May 18th the court granted the stipulation, bringing My Daily Choice's lawsuit to an end.
My Daily Choice filed suit against Arieyl, Kristen and Travis Butler last year.
The MLM alleged the Butlers, who co-founded Arieyl after leaving My Daily Choice,
commenced an unlawful and highly damaging campaign to raid MDC's business and affiliate network.
My Daily Choice went on to file individual lawsuits against Arieyl's launch team, a group of former My Daily Choice distributors who defected.
Beyond each party bearing its own legal costs, settlement details between the parties have not been disclosed.
In light of the reached settlements, the court's May 18th order additionally terminates My Daily Choice's lawsuits. This brings BehindMLM's coverage of the case to a close.