Did Russian Ponzi legislation trigger MMM Global collapse?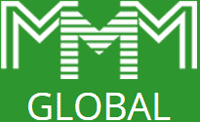 Whenever you see Russia as the top source of traffic to a questionable MLM opportunity, it's usually a safe bet it's a scam.
That might sound harsh, but Russia isn't really known for Ponzi regulation – and for years the country has been a hotbed for online scams.
Looking to change that, Russian parliament recently adopted a bill 'that would introduce criminal liability for organizing large Ponzi schemes'.
As the MLM underbelly reels from the collapse of MMM Global, we question whether this new legislation might have had something to do with it.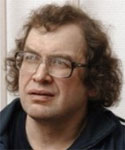 Sergey Mavrodi, owner and operator of MMM Global, is Russian. His current whereabouts are unknown, but it's extremely likely that Mavrodi orchestrated the MMM Global Ponzi scheme from somewhere in Russia.
Russia's new Ponzi bill, adopted by the lower house of parliament on March 10th,
stipulates criminal liability for Ponzi scheme organizers for obtaining more than 1.5 million rubles ($21,300) in assets belonging to individuals and companies.

Such crimes would be punished with fines of up to 1.5 million rubles, up to 5 years of community service or up to 6 years in prison.
On March 20th Mavrodi informed MMM Global investors there would be no more news updates published to the MMM Global website. He hasn't been seen or heard from since.
On March 30th, Russian President Vladimir Putin signed the new Ponzi bill into legislation.
It appears Russian authorities may have been holding off targeting Ponzi schemes until the new bill passed. There are purportedly 200 Ponzi and pyramid scheme investigations currently open in Russia.
In 2015, the police completed investigation into more than 20 criminal cases on Ponzi schemes and forwarded them to courts.
As owner and operator of the largest MLM cryptocurrency Ponzi scheme to date, what's the bet at least one of those investigations is focused on MMM Global and Mavrodi?
Having already been convicted of Ponzi fraud in Russia, Mavrodi is no stranger to Russian authorities. In 2007 he was sentenced to four and a half years prison.
Upon release, Mavrodi went right back to Ponzi scamming and launched MMM-2011. After that collapsed in 2012, he came up with MMM Global.
If authorities are genuinely interested in making use of Russia's new Ponzi legislation, personally I think it's only a matter of time before Mavrodi is again apprehended. Although realistically that might be a bit of a wait yet.
Mavrodi's last arrest in 2003 was preceded by six years on the run, following the collapse of the original MMM Ponzi scheme in 1997.
Stay tuned…