Mirror Trading International scammers shielded by court

South Africa's legal system continues to shield Mirror Trading International scammers.
The latest has seen requested second depositions of suspected owners Clynton and Cheri Marks denied. The same has been denied for the Ponzi scheme's top earners.
Following one round of depositions, permission to compel attendance at a second round was denied.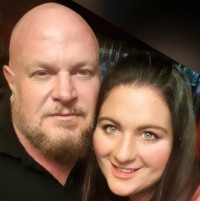 Those Mirror Trading International liquidators wished to depose were Clynton and Cheri Marks (right), Nico de Jong Boshoff, Joseph Usher Bell, Marinus Bell, Ignatius Bell, Nico van der Merwe and Gerald Lassen.
The group are the primary beneficiaries of Mirror Trading International. Together they stole millions from over 200,000 Mirror Trading International investors.
Weighed against the financial damage Mirror Trading International wrought on investors, the court's reasoning to deny the depositions on "personal harm" seems rich.
The judgment handed down by Judge Baartman last week stayed the 417/418 enquiry "as the harm the applicants stand to suffer is of a personal nature".
Whether Mirror Trading International is an "unlawful scheme" is set to be decided in March.
Clynton Marks has raised the argument can't be an unlawful scheme because it's not insolvent.
His affidavit further states that as MTI has cash in the bank of R1.3 billion (derived from the sale of 1 281 bitcoin recovered from Belize-based broker FX Choice and sold locally for cash) and claims of roughly R300 million, MTI cannot be deemed to be insolvent.
This appears to be some mental gymnastics tied to claims received, bitcoin's public trading value and ignoring basic Ponzi math.
If we accept there are over 200,000 MTI affiliate investor accounts but limit the number to 200,000, and each of those accounts invested just $100 (a laughably conservative amount), we get $20 million USD invested.
R1.3 billion doesn't come anywhere near that ($86 million USD).
Factor in payments to net-winners, such as Marks and their buddies, and the notion that MTI was solvent is even more absurd.
While it might seem like Marks and the rest of the MTI scammers are winning in court, Just Bartmann, commenting on the upcoming "unlawful scheme" hearing, did state
she is unable to find that the applicants in the case have strong prospects for success.
The applicants being Marks and friends, seeking to squash the second-round deposition requests.
That kind of sounds like they have a weak case come March but… well this whole thing has been a mess so who knows.
We still don't know if Johann Steynberg is being extradited to South Africa or the US.
It's important to note that MTI liquidation proceeds in South Africa are a civil action.
Since finishing their investigation over a year ago, South African authorities have taken no action to hold those behind MTI responsible.