Mike Glaspie's SEC judgment hinges on criminal sentencing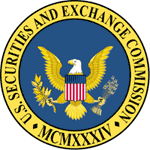 The outcome of Michael Glaspie's SEC civil fraud lawsuit hinges on sentencing in parallel criminal proceedings.
Glaspie was sued by the SEC back in January as a promoter of the Mike G Deal (aka CoinDeal).
Following a lack of updates from the SEC, the court ordered the regulator to "show cause" by August 4th.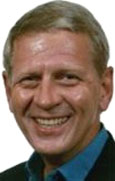 On July 31st the SEC filed a response, providing an update on Glaspie (right) and the other Defendants in the case.
As noted by the SEC, Glaspie has pled guilty in his criminal Mike G Deal case. Glaspie was originally scheduled to be sentenced on June 16th.
This was pushed back to August 1st and then again to October 2nd.
As explained by the SEC to the court;
Upon being criminally convicted and sentenced … Glaspie will be collaterally estopped from contesting liability in this case and the SEC intends to promptly move for summary judgment on that basis.
Glaspie gets sentenced, and the SEC moves for summary judgment – which Glaspie can't contest.
Whether Glaspie actually gets sentenced in October or whether sentencing is pushed back again is the question.
The SEC will promptly file a status report if Glaspie's sentencing is further continued.
With respect to the other Mike G Deal defendants;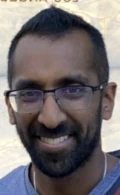 Neil Chandran (right) had been in settlement negotiations with the SEC but the SEC hasn't heard anything from him since June 8th.
Consequently the SEC filed for an Entry of Default against Chandran and several other defendants on July 31st.
On August 1st, the court clerk recorded Entry of Defaults against Chandran, Garry Davidson, Linda Knott, AEO Publishing Inc., Banner Co-Op Inc. and BannersGo LLC.
Recorded Entry of Default paves the way for the SEC to file for default judgment at a later date. The SEC has signalled internal review and approval by the SEC Commissions will take "several weeks".
Amy Mossel, Glaspie's wife, filed an answer to the SEC's Complaint denying the allegations. It's expected Mossel will fold after the SEC secures summary judgment against Glaspie.