DOJ seeks 46 to 57 months in prison for Michael Glaspie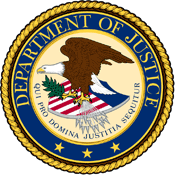 A September 21st sentencing guideline has recommended Michael Glaspie be sentenced to 46 to 57 months in prison (3.8 to 4.7 years).
Joint restitution of $54.6 million has also been tabled.
Of the $55 million the Mike G Deal took in (aka CoinDeal), Glaspie misappropriated $5.9 million.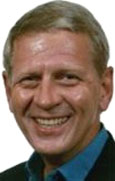 Glaspie (right) pled guilty to Mike G Deal criminal charges in February 2023. Glaspie's guilty plea saw him acknowledge he stole $2.4 million from over 10,000 investors.
Glaspie's Sentencing Memorandum notes that, during sentencing negotiations, Glaspie raised a number of objections that contradicted his guilty plea.
Specifically, Glaspie objected to
the amount of sentencing reduction his plea deal afforded him;
him misappropriating $2.4 million;
him violating a previously issued cease and desist order from Michigan's Corporations, Securities and Commercial Licensing Bureau;
him contacting Mike G Deal victims upon release following his arrest; and
being "ineligible for probation"
For the most part, the DOJ fell back on Glaspie agreeing to his objections as part of his plea deal.
E.g.
during the change of plea hearing, the Government provided a summary of the relevant facts, including that "Mr. Glaspie misappropriated at least $2,424,971 of investor funds for personal purposes, including trading cryptocurrency, paying his employees' salaries, and buying a life insurance policy for a family member.

After the recitation of facts, the Court asked Glaspie if "all of the evidence described by [the Government is] the truth," and Glaspie, under oath, responded, "Yes, Your Honor."

Glaspie's sworn testimony at his plea hearing, rather than his unsworn objections now, should be credited.
With respect to Glaspie contacting victims after his release;
Glaspie, even after receiving notice from the PSR and the Court's Revised Tentative Findings about Glaspie's contact with victims, still continued to communicate with victims about other investment opportunities.
Glaspie's offense level calculation places him in Zone D, which apparently renders him ineligible for probation.
In his own sentencing memorandum, filed on August 25th, Glaspie requested
a sentence of home confinement, based on, among other things, his "poor and declining health" and his "ability to adhere to all of the rules of supervised electronic confinement."
To which the DOJ responded;
Glaspie makes a variety of representations regarding his medical condition, but he doesn't provide the underlying medical records.

His representations in his sentencing memorandum thus are confusing at best—for example, it is unclear if Glaspie only has a brain scan with "may indicate early Alzheimer's disease" or if he has been formally diagnosed with dementia.

Furthermore, Glaspie's conditions, especially his claimed dementia, have not thwarted him from perpetuating the charged scheme. According to Glaspie, he "first noticed difficulty with cognition in 2018," but Glaspie's charges here did not begin until 2020.

And even though Glaspie claims that he is experiencing more mental acuity issues now and that he has the "ability to adhere to all of the rules of supervised electronic confinement," he appears to still be soliciting investors, including victims of this scheme, via e-mail to participate in other investment opportunities.
In summary and in support of a 46 to 57 month prison sentence, the DOJ concludes;
Glaspie's punishment should take into account not only the seriousness of his criminal conduct, which is described above, but also the need to deter future criminals from committing such large-scale investment fraud.
Glaspie is scheduled to be sentenced on October 2nd, 2023.
Update 3rd October 2023 – Michael Glaspie has been sentenced to six years in prison.