LaCore Ent merges Perfectly Posh with Innov8tive Nutrition

LaCore Enterprises has merged its Perfectly Posh and Innov8ive Nutrition MLM companies.
As per a recent communication sent out to distributors, Perfectly Posh's "Home Office" advised;
We are writing to inform you that Perfectly Posh has been acquired by Innov8tive Nutrition Inc, effectively immediately.

We find this new amazing supplement company is extremely complimentary to Posh; or products and your audience.
I'm not sure why LaCore Enterprises are pretending they don't own both companies. It's not like they sold Perfectly Posh to themselves.
And as for being new, LaCore Enterprises launched Innov8tive Nutrition in 2016. A six-year old MLM company is not "new".
Perfectly Posh went on to apologise for "a lot of confusion this past week".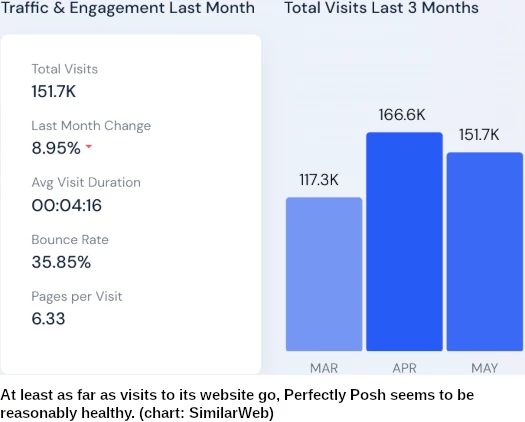 Head Office explained that, going forward, Perfectly Posh logistics will be handled by LaCore Enterprises' HQ in Texas.
We apologize for the inconvenience and lack of communication. We were working diligently behind the scenes to get it rectified.

We ask you please be patient as we are working from our furthest date to the most current to assure you and your customers get their items as quickly as possible.
Sounds more like something collapsed then an internal merger. Maybe that's the reason for the gaslighting.
We are in the process of merging two systems and hope to have this completed mid-month.

At that time you will have a new back office, operated by Innov8tive.

We along with our new owners, Ken and Heidi Whitehair and Dave and Barb Pitcock are excited to catapult both brands into the future.

Moving forward we will be recognized as Posh Empowered by Innov8tive.
Again more gaslighting. LaCore Enterprises owns Innov8tive Nutrition.
I don't know what Terry LaCore's hangup is with admitting he owns MLM companies is.
In any event, as of yet there's been no public acknowledgment of the merger on Perfectly Posh's website or social media pages.
It seems nobody at Perfectly Posh corporate is willing to put their name to the company.
Innov8tive Nutrition acknowledged the merger a few hours ago on their official FaceBook profile: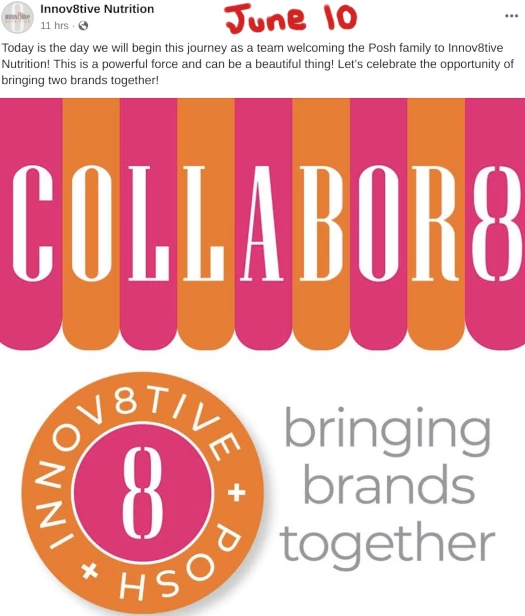 Innov8tive Nutrition recently became embroiled in controversy with respect to its patch products.
A May 19th lawsuit filed by Youngevity alleges Innov8tive Nutrition's patches don't contain listed ingredients.
The Innov8tive patch products do not contain all (if any) of the claimed or labeled vitamins and nutrients, and those vitamins and nutrients are not absorbable through the skin, as claimed.
Neither Innov8tive Nutrition or LaCore Enterprises have publicly responded to the allegations.