Kirill Doronin promises to pay back Finiko victim losses

Kirill Doronin has claimed reports of Finiko's collapse "are fake" and that investor funds "will be returned".
Doronin intends to pay back Finiko victims by launching a new Ponzi scheme.
As I understand it Doronin's reboot Ponzi is OmFinOm, which at present is nothing more than a signup page in Russian: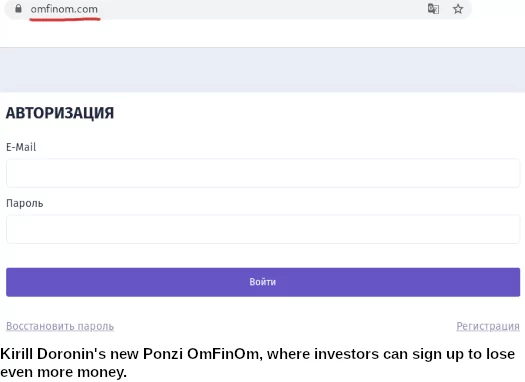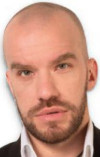 In an Instagram Live video, Doronin (right) advised Finiko victims he needs six months to steal new money to pay them back with.
Doronin is calling for Finiko investors to invest in OmFinOm, which hasn't gone over well.
The victims do not believe that Doronin will return the money. They were surprised that at his call to invest in his new business, many are ready to believe him again.

"People are coming, that is, there will be more and more victims. This is some kind of devilish plan, it is not clear what intrigues and when it will stop, "the victims were indignant.
I can't help but point out the obvious;who's going to pay back the inevitable OmFinOm victims?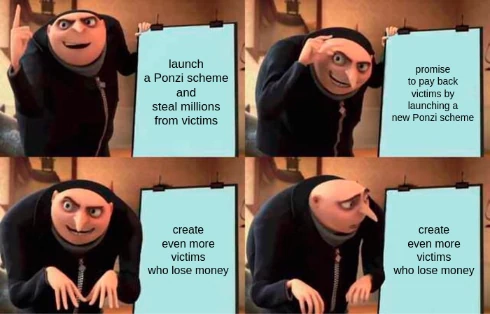 Russian media meanwhile have put forth that if Doronin was serious about paying anyone back, he could start by selling his collection of trashy $1000 hoodies.
Authorities in Tartarstan have opened a criminal investigation into Finiko's collapse. As of yet however nothing has come of it.
Doronin is reported to have purchased Turkish citizenship sometime this year.
After travelling to Turkey earlier this month, Doronin then requested his partners transfer what was left of Finiko investor funds to newly created Turkish bank accounts.
Doronin then traveled back to Russia. Given the timing of events (Finiko collapsed shortly after Doronin's trip), this is believed to be an attempt to hide Finiko funds from Russian authorities.
Update 30th July 2021 – In what surely is a sign returns are just around the corner and investors absolutely haven't been exit-scammed, Kirill Doronin has deleted his Instagram account.
Prior to deletion, Doronin had been using his account to string investors along while he made his getaway.
Update 30th July 2021 – Russian authorities have arrested Kirill Doronin.