Karatbars fraud warnings issued in Germany & South Africa

Regulators in Germany and South Africa have issued fraud warnings pertaining to involvement in Karatbars International.
In Germany Karatbars has caught the attention of the Federal Financial Supervisory Authority (BaFin), the country's top financial regulator.
In a November 11th press-release, BaFin announced it had issued Karatbars with a cease and desist on October 21st.
On the same day BaFin issued it's warning, the Financial Sector Conduct Authority in South Africa issued a securities fraud warning of its own.
The FSCA claims it
it was informated that Karatbars International GmbH is has been offering investments to customers via WhatsApp.

Karatbars International GmbH is based in Germany and is not authorised to render financial advice to intermediary services in South Africa.
Both regulatory warnings come as affiliate investors realize they were duped by Karatbars' recent KBC ICO.
Details of Karatbars' cryptocurrency offering were first reported back in February 2018.
Following a highly promoted hype event back in July of this year, KBC followed the typical MLM altcoin trajectory.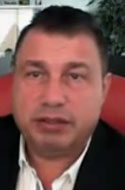 In the lead up to the event, Karatbars owner and CEO Harald Seiz promised investors they would be able to exchange 100 BC for 1 gram of gold.
That, along with the usual representations of KBC mooning, never happened.
KBC has predictably dumped and is currently publicly trading at just over two cents.
Seiz and Karatbars top affiliate promoters are believed to have taken in millions during KBC's ICO.
Update 26th April 2022 – BaFin has finalized its cease and desist order against Karatbars.