Judge halts Jeunesse's Monavie foreclosure plans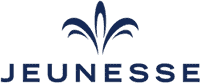 Following the unveiling of what appeared to be an incredibly suspicious plan to drive Monavie into foreclosure, a Judge in Utah has now put the plans on hold.
We first reported about the foreclosure plans earlier this week, which were announced after Jeunesse purchased Monavie's debt earlier this year and strongly suggested the move would see Monavie financially strengthened…
…only less than two months later announce Monavie was unable to pay its debt and was looking at foreclosure.
A deal which would have screwed former Monavie employees out of $182 million (paid for) in shares, acquired through an employee stock ownership program (ESOP).
After learning of the foreclosure plans, these employees filed a lawsuit against Bankers Trust, the financial institution who oversee the Monavie ESOP.
Sensing something dodgy was going, Bank Trust in turn filed for an injunction to halt the foreclosure plans.
Hearing the motion last Monday, Judge Bruce Jenkins expressed concern over "a host of unknowns".
U.S. District Judge Bruce Jenkins granted a request by Bankers Trust Co. of South Dakota for a temporary restraining order to pause the foreclosure that would wipe out any shareholder value in (Monavie).

"There's a lack of clarifying information of MonaVie and this series of transactions," Jenkins said, "and I personally prefer we deal with matters on as good of an evidentiary basis we possibly can."

He barred any further exchange of documents to consummate the foreclosure that the MonaVie board of directors agreed to last week at the request of (Jeunesse).
It appears the finer details of the events leading up to Monavie's default in March are now to be analyzed, going right back to when Monavie's Founders sold employees the ESOP shares for $182 million.
"I'm interested in transactions as transactions," (Judge Jenkins) said, "to make sure we're talking about arm's length transactions."
Anything less than arm's length transactions could hint at suspicious conduct occurring between the parties involved.
The temporary restraining order will be in place until 5 p.m. May 29, with a hearing set for that afternoon.
Meanwhile, the fate of Monavie hangs in the balance. Stay tuned…