John McClane & Paul Nash settle SEC's Mindest24 Global case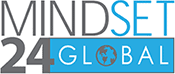 Mindset24 Global scammers John Brian McLane Jr. and Paul Anthony Nash have settled fraud allegations with the SEC.
As per proposed Final Judgments filed on January 30th, an injunction will be granted prohibiting further securities fraud violations.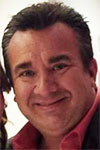 McLane (right) and Nash are also prohibited from running or participating in pyramid schemes.
On the money side of things, McLane will pay $135,200 in disgorgement, $17,770 in prejudgment interest and a $60,000 civil monetary penalty ($212,970 total).
Nash will pay $173,600 in disgorgement, $22,817 in prejudgment interest and a $60,000 civil monetary penalty ($256,417 total).
The SEC claims the disgorgement amounts represent "net profits" McClane and Nash stole through Mindset 24 Global.
The SEC sued McClane and Nash in 2020. The regulator alleges the pair's company, Mindset 24 Global, was a $1 million plus Ponzi scheme.
McClane's and Nash's settlements follow an April 2022 Status Conference, in which it was revealed McClane was having attorney issues.
On January 31st McClane's and Nash's proposed Final Judgments were submitted to chambers for approval.
Final approval of the settlement judgments remains pending.
Update 15th February 2023 – Final Judgement was entered against McLane and Nash later on February 1st.
This brings BehindMLM's coverage of the SEC's Mindset 24 Global case to an end.