Jeunesse still illegally operating in China, reports local media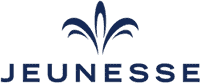 Knowledge Economy has published an article expressing surprise at Jeunesse accepting orders from Chinese residents.
As previously reported, earlier this year over a quarter billion worth of Jeunesse products were seized by Chinese authorities.
Jeunesse's President of Greater China, Robin Lee (cited by KE as "Li Weixing"), was arrested in May. In addition to Li
 two Jeunesse China market leaders Zhao and Wang were arrested by the Chinese police.
The current status and/or outcome of these cases remains unclear.
KE reports that following these developments,
Jeunesse's US headquarters announced that it would no longer operate in mainland China.
I went looking for this announcement but couldn't find it. I'm assuming it was likely published in Chinese.
KE reports that despite all of this, Jeunesse promoters in China continue to promote and run the business.
Under such circumstances, there are still a large number of Jeunesse distributors who, aware of everything, turn a deaf ear to Jeunesse and continue to market Jeunesse as an entrepreneurial platform through which one can realize their dreams.

These distributors consider those unwilling to continue to promote Jeunesse as "traitors", going so far as to verbally abuse and siege (?) them.
Jeunesse doesn't have a Chinese direct selling license. Nor are its product approved for distribution or sale in China.
As per KE's reports that, among other things, this is due to Jeunesse not wanting to pay taxes on distribution of their products throughout China.
A Jeunesse dealer who did not want to be named told our reporter: "Jeunesse invited three waves of people to operate during the licensing process, but it cost a lot of money but nothing was done.

Therefore, Jeunesse lost their confidence and simply gave up on the license."
Jeunesse apparently first circulated its intention to register in China back in 2012.
On top of this year's seizure, last year Chinese authorities seized 4 billion RMB (~$605 million USD) worth of Jeunesse products.
If you're wondering how Jeunesse products make their way into China, they're smuggled.
According to the Guangzhou Customs Anti-Smuggling Bureau, Jeunesse's products have not obtained the corresponding sales qualifications for food, medicine, and health products in China, so they can only enter China through smuggling.
While that might sound like something outside of Jeunesse's control, consider all sales are tracked at Jeunesse's US headquarters.
It seems pretty inconceivable that nobody in Jeunesse corporate is able to track hundreds of millions of dollars of Jeunesse products.
In interviews with our reporters, Jeunesse distributors generally stated that sales in the Chinese market accounted for more than 70% of Jeunesse's global performance.
The profit that Jeunesse receives on these sales (which they receive whether the products are seized or not), brings about an incredible conflict of interest.
Another take is that it simply happens out in the open.
It is understood that although Jeunesse has a company in mainland China, its market operations are not handled by this company.

Instead Jeunesse claims to be a cross-border e-commerce platform that allowed distributors to register and recruit members on Jeunesse's US website.

After payment and shipping details are provided, Jeunesse ships the products to Hong Kong. The products are then transferred to distributors and members in the mainland through third-party logistics.

Not only does this raise suspicion of smuggling and tax evasion, but transactions between Jeunesse and its (mainland) distributors also completely avoid the Chinese tax system.
Either way, it's pretty unlikely Jeunesse corporate isn't aware of this.
For reference, those caught smuggling Jeunesse products into China face a prison term of up to ten years. On the corporate side the tax penalty is calculated at one to five times the amount of tax owed.
To date I'm not aware of Jeunesse addressing the Chinese seizures or arrest of Robin Lee in public. At least not in English.
This is Jeunesse's brilliance: When a problem occurs, distributors and Chinese management take the blame. All Jeunesse want is sales performance.

Therefore it is not surprising that they insist that the company has never operated in the Chinese mainland market.
Remarkably, Robin Lee is still prominently featured on Jeunesse's website as President of Greater China.