$770 million worth of Jeunesse products seized in China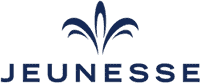 A report from Morning News Direct Sales alleges that Jeunesse products worth 1.5 billion yuan were seized on May 19th.
The haul equates to $210 million dollars in seized inventory, and is the second largest seizure of Jeunesse products to date.
As per Morning News Direct Sale's report, Jeunesse's products were being smuggled into China by a "criminal group".
This same group was busted smuggling 4 billion yuan ($560 million USD) worth of Jeunesse products earlier in January.
As per an investigation lead by the Guangzhou Customs Bureau, Jeunesse's products are smuggled from America into China via identity theft.
In the early morning of May 19, under the command of the Anti-smuggling Bureau of the General Administration of Customs, the Guangzhou Customs Anti-smuggling Bureau carried out a special campaign of "Fighting 12" to crack down on cross-border e-commerce smuggling of health care products, smashing the smuggling of imported health products using cross-border e-commerce platforms Five gangs, the initial estimated value reached 1.5 billion yuan.

This batch of imported health food matches products marketed by Jeunesse.

According to the personnel of the anti-smuggling case, the brand health products involved in the case did not obtain the relevant legal operating qualifications in the domestic market.

In order to obtain illegal profits, the smuggling gangs used the cross-border e-commerce platform to falsely report trade methods to smuggle and damage the legal cross-border flow.

The rights and interests of importers and exporters disrupt the normal order of import and export trade.
The big question here is whether Jeunesse corporate were aware of the smuggling.
Just on raw numbers alone it it seems implausible the company wouldn't be aware of almost a billion dollars in product orders intended for the Chinese market.
As per Ghanzhou Customs authorities, Jeunesse products are smuggled into the country via Tianyi Logistics Company through Hong Kong.
From Hong Kong the products are smuggled into Guangzhou, and then distributed nationally by Guangzhou Ruizang Trading Co.
In addition, Jeunesse has warehouses in an industrial park in Shenzhen and a logistics park in Shanghai in order to distribute products to all parts of the country.

In this case, Limou, the president of the Greater China Region of Jeunesse Company, was arrested, and the case was transferred to the inspection authorities by the anti-smuggling department for legal review and prosecution.
I believe "Limou" refers to Robin Lee, Jeunesse's President of Greater China.

In addition to Lee authorities have also arrested twenty-five suspects.
And yeah, now I'm pretty sure someone at Jeunesse HQ in the US had to have known what was going on.
A corroborating report from Sina claims that Jeunesse products are being marketed in China as a COVID-19 preventative.
Some Jeunesse dealers even said that a certain president who had refused Jeunesse's products was isolated after being infected with the new coronavirus, and after seeing Jeunesse's marketing, he chose to take its products.
As per Morning News Direct Sales' report, Jeunesse has purportedly been smuggling products into China for years.
The company does not have an import license for China.
Jeunesse is not a legal direct selling company or a legal import trading company in China, because Jeunesse neither obtains the license of the Ministry of Commerce to engage in direct selling business nor has the sales qualification to sell imported products.
Morning News Direct Sales refers to Jeunesse as the "king of smuggling in the direct selling industry".
As far as I can tell Jeunesse corporate have yet to publicly address recent developments in China.
Probably a stretch to dismiss the smuggling as an act by rogue criminals if Jeunesse's President of Greater China was in on it.