Jeunesse settles RICO class-action victim lawsuit for $2.5 million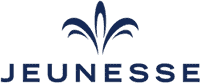 Following a granted stay last month, a Stipulation of Settlement has been filed in the Jeunesse RICO class-action lawsuit.
In 2016 Plaintiffs James Aboltin and Pamela Knight sued Jeunesse for deception.
In the lawsuit Aboltin and Knight alleged Jeunesse was running a "misleading business opportunity", masquerading as "a legitimate way to make money".
The proposed class-action settlement covers current and former Jeunesse affiliates who signed up after January 1st, 2010 and
paid for a Starter Kit
affirms they intended to build their Jeunesse business by selling Jeunesse products
never advanced in rank and
earned less in commissions than was paid for a Starter Kit and Jeunesse products
As per the proposed settlement, Jeunesse will pay $2.5 million dollars to a common fund.
Jeunesse affiliates who file a claim are also permitted to return products for a refund of up to $2500 per affiliate.
This includes products purchased beyond 12 months, which are otherwise exempt in Jeunesse's Policies and Procedures.
Discarded product can also be claimed, however discarded product refunds will only be out at 50% of the purchase price.
Note that the proposed settlement also stipulates
any Distributors wishing to return a greater amount of products outside the normal return period and conditions may contact Jeunesse and attempt to reach a mutually-agreeable solution, and may opt out of this Settlement Agreement if a mutually-agreeable solution is not forthcoming.
Affiliates who opt to return products for a refund will be deemed to have resigned their Jeunesse distributorship.
Sans attorney fees and "incentive awards paid to Plaintiffs" (up to $1000 for Aboltin and $2500 for Knight), the fund will be split into two pools as follows:
65% of funds will be used to pay Starter Kit refunds and
35% of funds will be used to honor product return refunds
If claims in one pool exceed allocated funds and there are leftover funds in the other pool, excess funds will be transferred over.
In the event claims exceed available funds, payments to affiliates will be adjusted pro-rata.
Looking forward and if the proposed settlement is approved, a Claims Administrator will be appointed.
The Claims Administrator will set up a website, through which Jeunesse victims will be able to file claims through.
Parties in the case expect online submission to be the primary form of claim lodgment but alternatives will also be available.
The proposed settlement was filed on August 17th, wherein it now awaits judicial approval.
Stay tuned…
Update 13th September 2018 – The proposed settlement received preliminary approval on September 12th.
Update 10th October 2018 – A Jeunesse settlement website has gone live.
Jeunesse Distributors who qualify as victims have until December 31st, 2018 to file a claim.