Jeunesse victims have until Dec 31st to file claims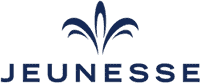 Following on from a settlement reached in the RICO class-action against Jeunesse, a settlement website has been established.
The website is managed by third-party Epiq and contains vital information for affected Jeunesse victims
To qualify with a claim in the RICO class-action settlement, claimants must have
signed up as a Jeunesse distributor between January 1st, 2010 and September 13th, 2018
purchased a Starter Kit and went on to lose money; and/or
purchased Jeunesse products, couldn't sell them and subsequently incurred losses
As provided on the settlement website, if you qualify here are your legal options going forward;
Submit a claim form

The only way to get a payment. Claim Forms must be postmarked or submitted online no later than December 31, 2018.

Exclude yourself

Get no payment. This is the only option that allows you to ever be part of any other lawsuit against Jeunesse about the legal claims in this case.

Requests for Exclusion must be postmarked no later than November 26, 2018.

Object

Write to the Court about why you do not like the Settlement. You will still be a member of the Class.

Objections must be mailed to three different places postmarked no later than November 26, 2018.

Go to a hearing

Ask to speak in Court about the fairness of the Settlement on January 8, 2019.

Do Nothing

Get no payment. Give up your rights.
Online claim forms and additional information is available through the Jeunesse distributor settlement website.
Note that the $2.5 million dollar settlement has only received preliminary approval at this stage.
A final decision is expected following the Fairness Hearing early next year.
Also note that, unfortunately for Jeunesse's victims, approximately $1 million of the $2.5 settlement is expected to go toward legal fees and admin costs.
Footnote: This is not a website for legal advice.
If you have any legal questions regarding filing a Jeunesse victim claim we suggest you ask a lawyer.