Jeunesse RICO class-action settlement receives preliminary approval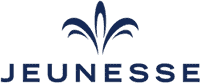 Back in August it emerged that Jeunesse and the represented class had reached a settlement.
Following a hearing on September 12th, the proposed settlement agreement has received preliminary approval.The terms of the settlement will see eligible Jeunesse class victims share in $2.5 million, after the class' attorney fees are paid.
Eligibility for class membership covers Jeunesse distributors who signed up after January 1st, 2010 and lost money.
Looking forward, a Final Fairness Hearing will be scheduled "in the second week of January" 2019.
If that hearing goes smoothly the proposed settlement will proceed, starting with the appointment of a Claims Administrator.
The Claims Administrator will then set up a website, through which Jeunesse victims will be able to file claims through.
Update 10th October 2018 – A Jeunesse settlement website has gone live.
Jeunesse Distributors who qualify as victims have until December 31st, 2018 to file a claim.