Jeunesse RICO class-action settlement on the horizon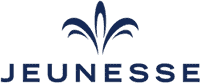 At the heart of the Jeunesse RICO pyramid lawsuit is the allegation that plaintiffs James Aboltin and Pamela Knight were
deceived by Jeunesse's misleading business opportunity, falsely believing that it was a legitimate way to earn money.
Currently a proposed class-action, on June 29th Aboltin and Knight requested a stay on the case pending settlement.
Specifics of the proposed settlement have as of yet not been made public.
As per the June 29th Stipulated Motion;
After extensive negotiations between the parties … the Plaintiffs and Defendants have agreed in principle to the material terms of a class-wide settlement of all claims in this case.

The parties now must draft formal settlement documents and anticipate moving for preliminary approval of the class action settlement by August 1, 2018.
The requested stay, if granted, would effectively halt the case pending preliminary approval of a proposed class settlement agreement.
I suspect Jeunesse are going to neither deny or admit the allegations in the lawsuit, however monetary relief will likely be on the cards for those who feel they were scammed.
Pending approval of the stay request and details of the proposed settlement being made public, stay tuned…
Update 7th August 2018 – As per a July 2nd order, the Jeunesse RICO pyramid lawsuit has been stayed.
A motion seeking preliminary approval for a class action settlement is required to be uploaded no later than August 1st.
Our next update will be a separate article covering the proposed settlement once the approval motion is filed.
Update 18th August 2018 – A Stipulation of Settlement has been filed.
Under the terms of the proposed settlement, Jeunesse will pay the victim affiliate-class $2.5 million dollars.