Jeunesse RICO settlement receives final approval, appeal filed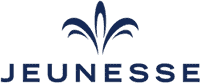 Despite it appearing to be a bum deal for Jeunesse victims, the RICO lawsuit settlement has received final approval.
On January 9th a court order granting the settlement found it to be 'fair, reasonable, adequate, and in the best interests of the Settlement Class Members'.
Under the terms of the settlement, Jeunesse will pay $2.5 million to victims. Just under half of that amount is expected to go toward legal fees.
The original RICO lawsuit filed against Jeunesse alleged affiliate losses running into hundreds of millions of dollars.
Objections to the proposed settlement are addressed in the order.
The first is an objection filed by Jeunesse victim Helen Xiong.
Xiong separately sued Jeunesse in August 2018 in a proposed California class-action.
In November Xiong's lawsuit was stayed, pending outcome of the existing RICO lawsuit.
As per the RICO settlement terms, Jeunesse RICO class-action members are prohibited from participating in Xiong's lawsuit.
Xiong excluded herself from the RICO class-action member pool on November 26th, 2018.
The court used this against her, ruling that because she'd opted out of the RICO class-action, 'Ms. Xiong lacks standing to object to the (RICO) Settlement'.
Nonetheless Xiong's objection was taken under consideration. The court found Xiong's objection to be "without merit", on the basis the RICO settlement included Jeunesse victims in California.
Truth in Advertising's amicus curiae objection brief was similarly dismissed.
Based on the Court's review of the record, the funds exist to pay claimants without resorting to pro rata reductions.

The Court also concludes that a claims process was necessary to the Settlement, and that the process was fair, reasonable and adequate under the circumstances.
This is on the assumption that every affected Jeunesse victim filed a claim, when it should be pretty obvious they didn't.
Personally if I'd lost a ton of money in Jeunesse and a ~$1 million settlement offer came up, to be shared among who knows how many thousands of victims, and by accepting the settlement I was precluded from participating in any further legal action, I wouldn't have bothered to file a claim either.
As per the January 9th order,
The Parties involved are ordered to implement each and every obligation set forth in the Settlement Agreement in accordance with the terms and conditions of the Agreement without delay.
On the same day final judgment was passed on the RICO settlement however, Helen Xiong filed a notice of appeal.
As of yet we don't have any further details (the appeal hasn't been docketed yet). Stay tuned…