Jeunesse California class-action alleges "no retail" pyramid scheme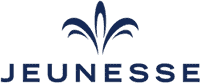 Huiqin Xiong signed up as a Jeunesse distributor in August, 2015.
Xiong, who goes by the name "Helen", claims to have lost "approximately $10,000" trying to work her Jeunesse business.
On August 10th Xiong filed a class-action lawsuit against Jeunesse in California.
Jeunesse Global and top distributor Kim Hui are named defendants in the suit.
According to Xiong, Hui makes over $6 million a year as a Jeunesse distributor.
Xiong asserts Hui earns her money not from selling Jeunesse products to retail customers, but from
distributors signed up below her on the tall pyramid Defendants have constructed.
In support of this allegation, Xiong quotes Hui as stating "in a video published online";
So the first way to make money is retail commissions, right.

You know we as distributors we get the product at wholesale and then when people buy it, they buy it retail … so we get a little retail commission.

Now that will be the smallest pay you ever get. OK?

I forget about retail commissions for me … I'm in this not to sell product. I'm here to build a global distribution.

I'm not a salesperson; I'm a business builder.
It would seem that, by her own admission, the majority of Kim Hui's Jeunesse income is derived not from retail sales but via distributor recruitment.
And this, by extension, occurs company-wide.
In reality, few of Jeunesse's products are ever sold to anyone other than its Distributors.

Because its Distributors are the actual customers and ultimate users of its products, Jeunesse requires an ever-expanding network of new Distributors in order to keep the pyramid scheme running.
Furthermore, Xiong alleges, even if a Jeunesse affiliate tried to generate retail sales, they are routinely undercut by distributors selling on Amazon for "less than … wholesale prices".
Particularly in the Chinese-American community, Jeunesse encourages Chinese to sell at wholesale price and to take advantage merely of the "commissions" paid by down-stream
distributors
The wholesale price being the amount Jeunesse distributors pay for products ordered.
In her lawsuit Xiong identifies herself as an employee and claims Jeunesse represented to her that she could
make "streams of income" and "wealth," by recruiting others to become Jeunesse distributors.
That didn't happen and,
like the thousands of Jeunesse distributors before and after, Plaintiff failed.

She failed even though she was committed and put in the time and effort.

She failed because she was doomed from the start by a Jeunesse marketing plan that systematically rewards recruiting distributors over retail sales of product.
Based on her experience as a distributor, Xiong concludes Jeunesse
run(s) an illegal pyramid scheme.

They take money in return for the right to sell products and the right rewards for recruiting other participants into the pyramid.
Another interesting component of Xiong's lawsuit is the purported benefits of Jeunesse products, as provided by Jeunesse board members.
All four of the doctors on the board of Jeunesse claim that some
Jeunesse products can literally manipulate human genes and cells, even going so far as to say that Jeunesse products can actually slow the aging process and cure cancer.
Vincent Giampapa is quoted as stating "plant extracts, herbs (and) enzymes" used in Jeunesse products 'can actually off certain of these genes that are negative aging genes".
William Amzallag is quoted as stating one of the goals behind Jeunesse's Reserve product was to 'switch on a very specific gene which is called survival gene'.
So uh, rub some Jeunesse cream on and alter your genes? No worries!
Jeunesse's operations in China also gets a mention, with Xiong alleging
Jeunesse also recommends its Chinese distributors to transfer products out of Hong Kong to avoid and flout Chinese laws concerning imports from countries such as the United States.

Thus, Jeunesse encourages its distributors to violate laws of other countries.
Xiong's assertion that she is an employee of Jeunesse is interesting. We've just recently seen the same claim made in a lawsuit filed against Nerium – also in California.
Xiong claims she's a Jeunesse employee based on the "significant control" the company 'exerts … over its representatives'.
From a legal standpoint, the reclassification of Jeunesse distributors as employees brings with it violations of the Labor Code with respect to payroll and wages.
Xiong has filed her lawsuit as a class-action, which if certified will include Californian Jeunesse affiliates who signed up after August, 2014.
Xiong claims that around a third of Jeunesse's US sales are generated from within California.
Specific causes of action listed in the lawsuit include
violations of California's Penal and Civil Codes (endless chain scheme)
unfair and deceptive practices
false advertising and
violations arising from misclassification as non-employees
In addition to damages, the class-action also seeks an injunction that would prohibit Jeunesse from continuing to pay commissions unrelated to retail sales.
As of yet Jeunesse have not filed a response to the lawsuit.
BehindMLM reviewed Jeunesse in 2015. Based on its compensation plan, we found Jeunesse's business model primarily focused on affiliate autoship recruitment.
Update 14th December 2018 – Helen Xiong's Jeunesse lawsuit has been stayed pending entry of a final order in the recently settled RICO class-action lawsuit.