Instantly Ageless terminate Jeunesse contract over unpaid royalties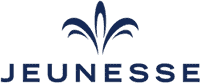 One of Jeunesse's most recognizable products is Instantly Ageless. Marketed as an anti-aging "micro cream", Instantly Ageless is manufactured by Anti Age Technologies LLC.
Following allegations that Jeunesse has "committed several uncured material breaches of the Agreement" between the two companies, on April 3rd, 2017, Anti Age Technologies wrote to Jeunesse to advise they were terminating the agreement.
The beef between Anti Age Technologies and Jeunesse appears to have been brewing, with Anti Age Technologies claiming to have sent "numerous demand letters" to the company.
Anti Age Technologies allege Jeunesse owes them royalty payments,
however Jeunesse failed to make the appropriate payments to Instantly Ageless on several occasions.
The payment beef allegedly stems from Jeunesse's decision to focus on selling Instantly Ageless sachets instead of vials.
This, Anti Age Technologies allege, resulted in royalties decreasing over time.
The royalties decreased due to, among other things, Jeunesse's unilateral decision to sell sachets instead of vials despite the parties' clear intent to sell vials as evidenced by the royalty units on Exhibit A to the Agreement.

Instantly Ageless requested information from Jeunesse by Demand dated August 18, 2015 to better understand the insufficient royalties being paid.

The only information Jeunesse has provided to date is an inaccurate Form 1099 showing a payment of royalties to Instantly Ageless which is less than what has actually been received, thereby demonstrating Jeunesse's inaccurate retention of pertinent information.
According to Anti Age Technologies, the matter has remained unresolved since 2015.
Jeunesse never cured the breaches. Instantly Ageless put Jeunesse on notice of its material breaches by Demand dated March 24, 2016 with an opportunity to cure 23, 2016 and by the Demand dated May 4, 2016 with an opportunity to cure by June 3, 2016.

Jeunesse has defaulted under Section 6. The Agreement is hereby terminated.
Anti Age Technologies are also upset at what they see as appropriation of their product formula without due compensation.
Jeunesse is making an eye firming gel product (called Luminesce Eye Firming Gel) which is substantially the same formulation of the Licensed Products of Instantly Ageless.

Jeunesse's production and sale of a product with substantially the same formulations as the Licensed Products of Instantly Ageless which are improperly labeled as Jeunesse's product, without making the royalty payments due to Instantly Ageless, is a material breach of the Agreement.
Jeunesse stands accused of 'sharing product formulas with manufacturers who were not approved by Instantly Ageless'.
Anti Age Technologies are demanding Jeunesse pay them past due royalty payments.
In the event litigation is commenced, Instantly Ageless will sue for all royalties owed.
Another point of contention is the agreement stipulating that Jeunesse are only allowed to 'market the Instantly Ageless products in (a) lawful manner'.
Instantly Ageless is aware of at least two lawsuits filed against Jeunesse for unlawful activity in connection with its distribution practices in direct violation of Jeunesse's contractual obligation to lawfully market Instantly Ageless Products.

The lawsuits include counts for false advertising, unfair competition, and a violation of the Racketeer Influenced and Corrupt Organizations Act.
The RICO lawsuit referenced is a class-action filed by former affiliates.
Separately, in a lawsuit filed against former President of the company Darren Jensen, Jeunesse claimed public disclosure of regulatory issues in China and Latin America would cause "irreparable harm" to the company.
The lawsuit has since been quietly settled.
Anti Age Technologies claim that if they are forced to file litigation to recuperate owed royalties, 'the lawfulness of Jeunesse's operation will be directly at issue.'
Other accusations made against Jeunesse include:
delaying an order of at least ten thousand boxes of Instantly Ageless, which has resulted in customer orders going unfulfilled
the distribution of products set to expire between thirty and ninety days or receipt by customers
permitting Instantly Ageless to be sold "below wholesale" on Amazon, eBay and DRTV
permitting Darren Jensen to use confidential information about Instantly Ageless at LifeVantage
asserting ownership of the Instantly Ageless trademark despite never owning the trademark
Jeunesse has since filed a "withdrawal" of the improper trademark applications. Jeunesse's illegal assertion of trademark rights remains a matter of public record.

Further, we have learned that a person who may be a Jeunesse employee, Miguel Herrera, has filed a fictitious name using the trademark of Instantly Ageless.

These actions by Jeunesse amount to theft of the intellectual property of Instantly Ageless and excuse any further performance under the Agreement.
For reasons that aren't immediately clear, Jeunesse seems to have decided ignoring Instantly Ageless was the way to go.
Instantly Ageless' constant attempts to communicate these problems along with the other issues described herein have received no productive responses, and in many cases, no responses at all.

Yet, Jeunesse contacted manufacturing vendors of Instantly Ageless to tell them not to communicate with Instantly Ageless, and contacted its distributors to interfere with Instantly Ageless' independent products.

All of these are breaches of the Agreement which excuse Instantly Ageless from any further performance.
Anti Age Technologies demand Jeunesse "immediately cease"
(1) selling all Instantly Ageless Products;

(2) using Instantly Ageless formulas;

(3) using all Instantly Ageless Marks or related social media and other advertising including applications of any kind; and

( 4) marketing, importing, exporting, and manufacturing any Instantly Ageless products. Jeunesse must also immediately send Instantly Ageless the royalties due through the date of termination.
Anti Age Technologies finish the letter with a plea that Jeunesse "please govern (them)selves accordingly".
Despite the April 3rd date of the letter, Jeunesse has yet to issue a public statement. As I write this, Jeunesse are still prominently displaying the Instantly Ageless product on their website.
Whether Anti Age Technologies has to take the matter to court remains to be seen.
Update 13th April 2017 – Jeunesse has responded to Anti Age Technologies' cease and desist with a lawsuit.
The company has also clarified that it will not stop selling Instantly Ageless unless a court order prohibits them from doing so.