J. Ryan Conley's TronCase Ponzi reboot collapses

J. Ryan Conley's TronCase Ponzi reboot has collapsed.
As at the time of publication, the TronCase Ponzi smart-contract has a 0 TRX balance.
TronCase's first iteration was launched by Martin Karus and Erik Nurm in late 2020.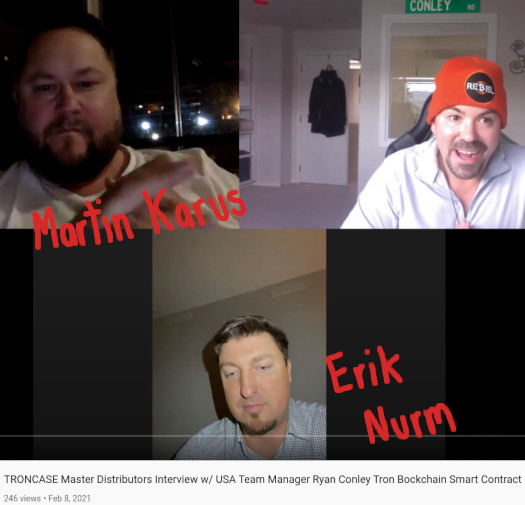 Ryan J. Conley was one of TronCase's early investors and top promoters. This in turn makes him one of the Ponzi scheme's top net-winners.
TronCase collapsed in July 2021. Karus and Nurm went into hiding, leaving Ryan Conley to front angry victims.
It wasn't long before a TronCase reboot was announced, helmed by Conley himself.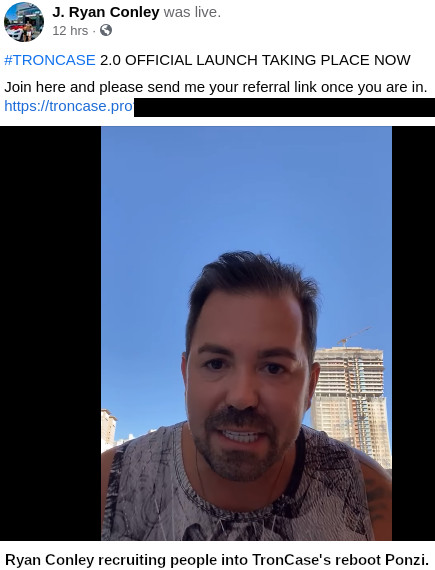 Conley's TronCase reboot was a clone of the original Ponzi, operating from a different website domain.
TronCase's reboot smart-contract was created on July 11th.
Thanks to dUh BlOcKcHaIn, we can see the contract peaked at just over 24.5 million TRX on August 8th: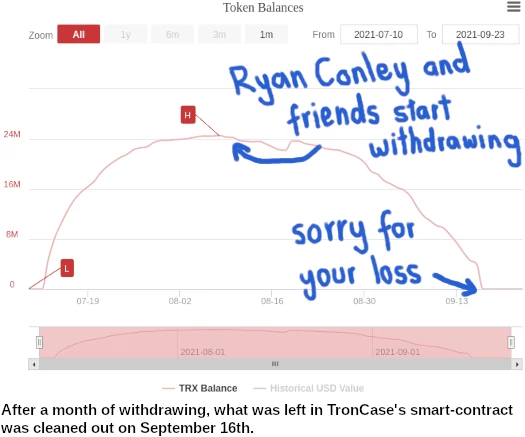 The current street value of 24.5 million TRX is around $2.2 million USD.
Alexa traffic estimates for the TronCase reboot website suggest Conley's victims are primarily from the US (56%), Yemen (22%) and Vietnam (5%).
A few weeks before the original TronCase collapsed, Conley abandoned his family and fled the US for Brazil.
He is currently waltzing around South America with a new flame, living off stolen investor funds.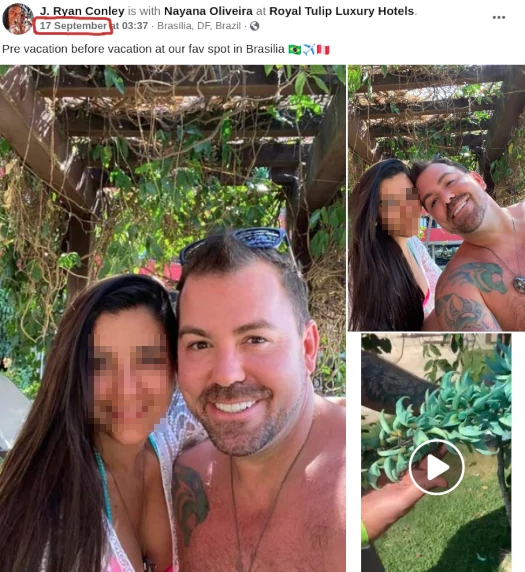 Conley continues to promote various MLM crypto Ponzi schemes on social media, namely HyperFund and EtherConnect.