Intelligence Prime Capital withdrawals not paid for a week

Intelligence Prime Capital withdrawals haven't been paid for a week.
One of the first signs a Ponzi is starting to collapse is withdrawal issues.
From what I gather the majority of outstanding withdrawal requests were made last weekend. A smaller number of requests have gone unpaid for two weeks.
Some Intelligence Prime Capital affiliates are reporting withdrawal payments over the last 24 hours. These are more recent requests though, put in over the past week.
To summarize, we have withdrawal requests put in over the past fortnight backing up. Some recent requests being paid out, as well as selective payments to Intelligence Prime Capital's more visible investors (social media shills).
Intelligence Prime Capital's withdrawal issues follows investor accounts being blocked and drained.
Intelligence Prime Capital is also on regulatory radars. Thus far warnings have been issued by both Ontario and British Columbia in Canada.
Intelligence Prime Capital represents it is based out of Ontario.
In actuality it appears to be a Boris CEO Ponzi run out of south-east Asia.
Instead of admitting they are running the show, Intelligence Prime Capital admins present themselves as lower tier employees.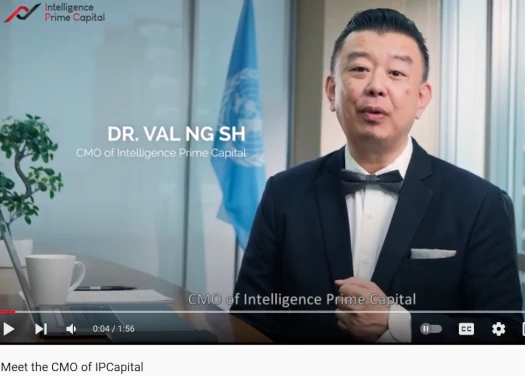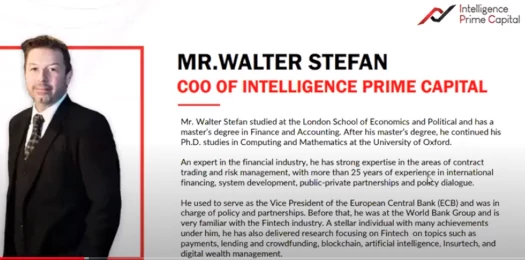 Boris CEO "Dr. Val" and stock photo and the actor/stock photo model playing "Walter Stefan" obviously don't exist.
Intelligence Prime Capital admins who have revealed themselves thus far are "Eddie":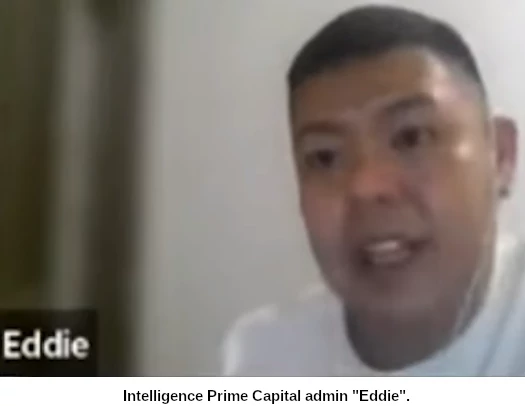 "Nate":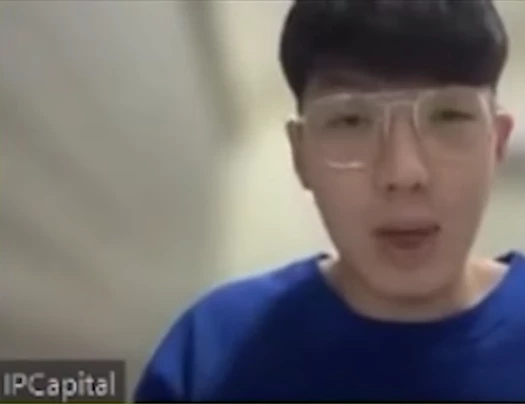 And "Jayden":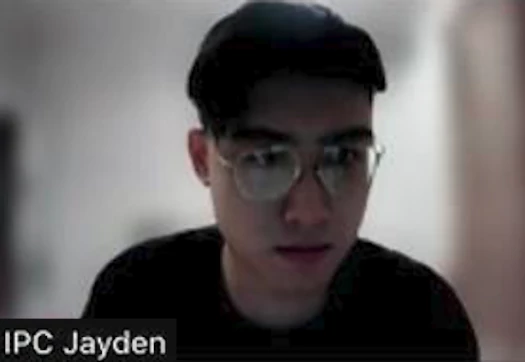 Eddie, Nate and Jayden are obviously not their actual names.
All three have distinct Singaporean accents. Whether they're operating from within Singapore however is unclear.
In a recent webinar with Indian scammers Rajesh Mahajan and Denzil King…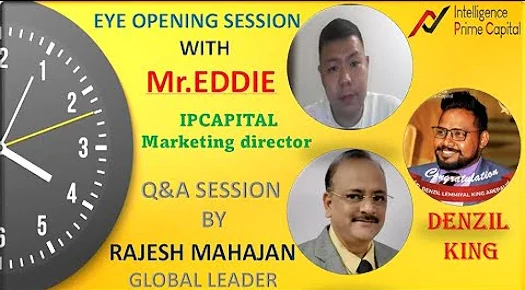 …Eddie explained what happens after Intelligence Prime Capital's current Ponzi collapses.
Our second business coming out is actually on the blockchain industry. A wallet system.

After our second product coming out we will have third product, fourth product and fifth product.
Eddie went on to blame Intelligence Prime Capital's withdrawal delays on "technical issues" and "scammers".
Although it presents support options for affiliate investors, these are non-functional. Eddie blamed Intelligence Prime Capital's support issues on "stupid questions".
The Boris CEO playbook is typically associated with eastern Europe. Whether Intelligence Prime Capital's Singaporean admins are working with/for Ukrainian and/or Russian admins is unknown.
When asked about Intelligence Prime Capital's Boris CEO actors, Eddie stated they "will not meet the leaders".
Our upper management … all of them are real but they will not come out and they will not meet the leaders because they are not into the market stuff.
Anyone falling for that is obviously new to MLM Ponzi schemes.
Present Alexa web traffic estimates reveal Intelligence Prime Capital's victims are primarily from the US (24%), Nigeria (13%) and Colombia (13%).
Intelligence Prime Capital has emerged as one of the larger MLM Ponzi scheme of 2022. Expect its inevitable collapse, whether sudden or drawn out, to elicit a particularly hostile response.
Singapore has a poor track record on regulation of MLM securities fraud. Other than a potential securities fraud notice from MAS, local authorities are unlikely to take action.
Update 28th March 2022 – Rajesh Mahajan has deleted all his Intelligence Prime Capital marketing videos from his YouTube channel.
This includes the webinar featuring "Eddie" cited in this article. As a result I've disabled the previously accessible link to the cited webinar.