Infinity Grid: Jacques Marais joins Prosperity Grid scammers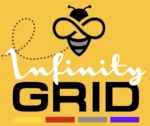 The Prosperity Grid gifting scheme has collapsed.
Admins behind the scam have teamed up with Gift of Legacy scammer Jacques Marais, rebooting as Infinity Grid.
The Prosperity Grid was a South African gifting scheme launched on or around March 2021.

Among others, The Prosperity Grid was headed up by South African resident Marina Taute (right).
In May 2022 BehindMLM noted The Prosperity Grid was on the verge of collapse. This was signalled by The Prosperity Grid's entry cost being slashed from $500 to ~$126.
Explaining the change on a webinar, Taute reasoned The Prosperity Grid recruitment collapsed because it cost too much to join.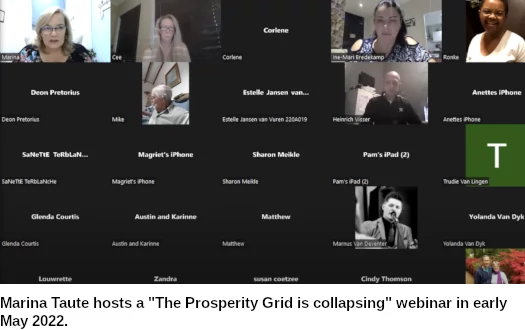 In June 2022 The Prosperity Grid finally caught the attention of South African regulators. Unfortunately the regulator to take notice was the FSCA – South Africa's top financial regulator.
Gifting schemes are pyramid schemes, which fall outside of the FSCA's jurisdiction. In closing their investigation, the FSCA claimed they'd "referred the matter to other relevant regulators and authorities in South Africa".
Meanwhile we have Infinity Grid.
Infinity Grid's website domain ("infinitygrid.global"), was privately registered on May 23rd, 2022. This is around the time The Prosperity Grid's collapse began.
In an official Infinity Grid November 17th webinar, Dusan Torbica, a former OneCoin Ponzi promoter, introduces Jacques Marais as "the beekeeper".
Torbica goes on to state Marais is "the architect" of Infinity Grid.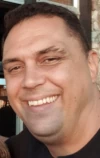 Marais (right) was one of the original "core 5" of the Gift of Legacy gifting scheme. Gift of Legacy was a spinoff of Kindred Hearts, yet another gifting scheme Marais was involved in.
In July 2022, as Gift of Legacy was also collapsing, Marais claimed the scam had been "stolen" from him.
As you all know, GL – my brainchild and pride and joy – Gift of Legacy, was taken from me by the 'Core Leaders' and launched to the community before it was ready.

As a result, it has not performed nor lived up to the initial promises that were made, and to this day, – even though it has been out of my control, I feel responsible for that. And therefore responsible to each and every one of you.
So um here we are, with Marais fronting another gifting scheme pieced together from the ashes of other collapsed gifting schemes.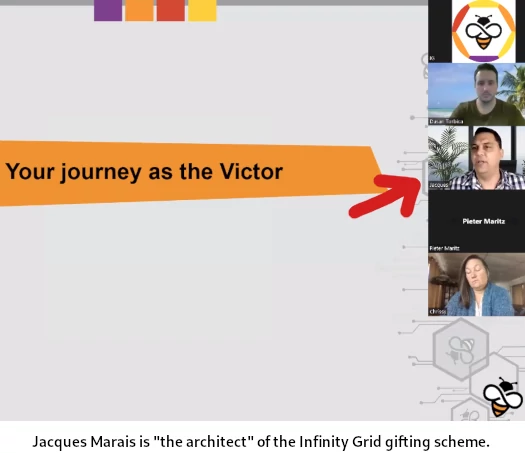 In a nutshell, Infinity Grid continues The Prosperity Grid gifting scheme. The only significant changes are the rebranding and "bee" theme to market the scam.
participants in Infinity Grid are referred to as "keepers" (as in "bee keepers")
matrices used in Infinity Grid are referred to as honeycombs
cycling from one matrix to a higher tier payment matrix is referred to as "cross-pollination"
Instead of the two tiers The Prosperity Grid had, Infinity Grid has four.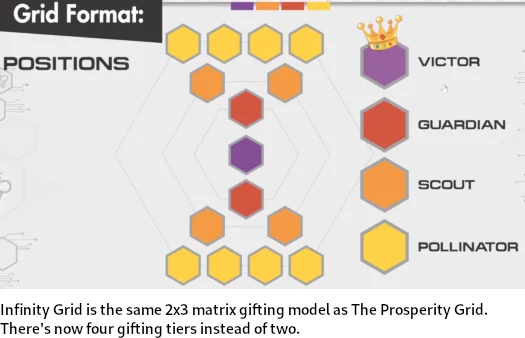 The same 2×3 matrix structure is used for each tier.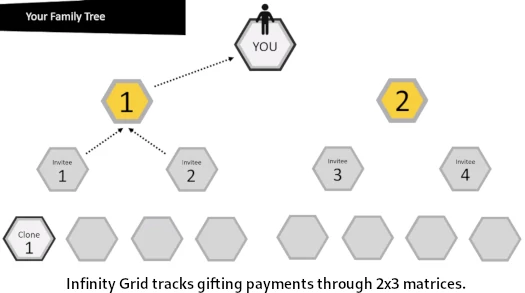 Infinity Grid's four tiers are priced at $100, $400, $1500 and $3000.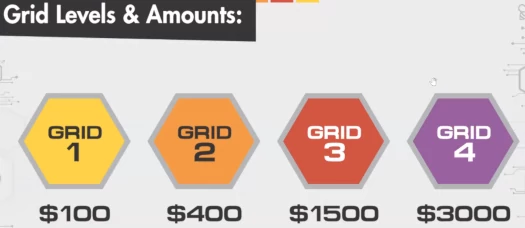 Raw numbers in and out are $100 in and $40,000 per position.
I believe personal recruitment is required to cycle out of tier 1 (grid 1) to tier 2 (grid 2). Passively filling a tier 1 matrix doesn't cycle into tier 2.
Along the way new positions are created as participants cycle out, further draining the system.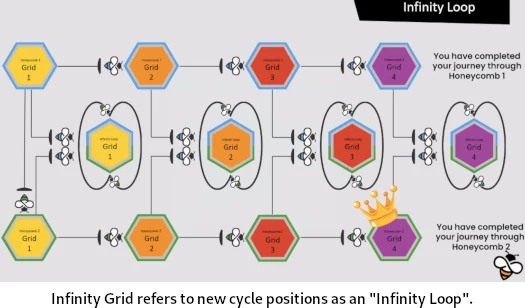 Core to all MLM gifting scams is constant recruitment, without which Infinity Grid inevitably collapses.
Despite all the previous gifting schemes he's been in or run having collapsed, Marais claims Infinity Grid is "here for the next 100 years".
BehindMLM can't speak to why South African authorities don't shut down prominent MLM gifting schemes. We do note that South Africa in general has a poor track record of MLM regulation.
Pending regulatory investigations, how many victims Jacques Marais created with Gift of Legacy and how much they lost is unknown. Ditto the same figures for The Prosperity Grid.
What we do know is that before its launched, Infinity Grid has already been preloaded with The Prosperity Grid top scammers and victims. Marais refers to existing promoters as "whitelisters".
If you're reading this because someone pitched you on Infinity Grid, the idea is that you buy in and pay off existing victims. Then, unless you scam a bunch of people yourself, you become a new victim.
Over time the number of victims in MLM gifting schemes grows exponentially. Even if you don't understand the matrix structures and cycling, math is math. $100 in and $40,000 out is four hundred new suckers for every $100 gifting payment in.
What is paid in is what is paid out in an MLM gifting scheme. And the majority of that goes to admins and top promoters.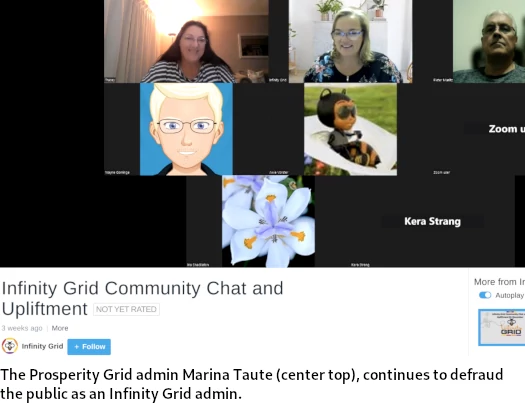 As per a welcome message in Infinity Grid's backoffice, the scam is scheduled to launch on January 20th, 2023.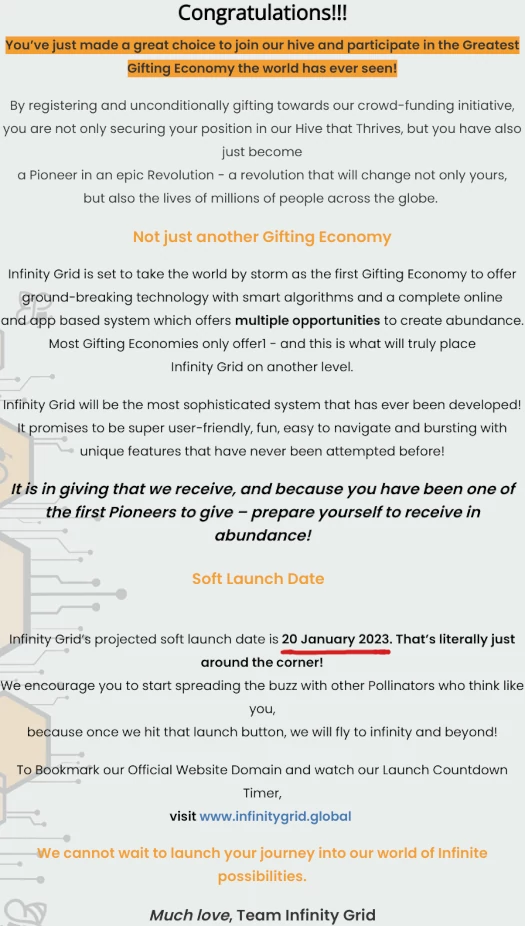 Pending the unlikely event South African authorities shut Infinity Grid and Marais down, we'll keep you posted. Failing which we'll be here to document Infinity Grid's inevitable collapse.