iBizWave Review: LGN Prosperity reboot?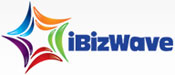 iBizWave claims to have been "founded in 2012" as iBizWave LLC. A visit to iBizWave's website ("ibizwave.com") reveals that the company is currently in prelaunch with "a few hundred beta testers".
Despite this, iBizWave also claim to have "5500 customers in 170+ countries":

How iBizWave have thousands of customers when the company hasn't even launched is not immediately clear.
A tweet from iBizWave's official Twitter account advises that the company expects to launch on January 15th, 2014: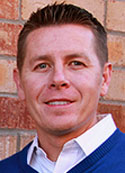 Heading up iBizWave is CEO and co-founder James Ward (right). In his iBizWave corporate bio, Ward writes
I started my career as a money manager for a major Wall Street firm straight out of college. I learned a lot about the way money flows, and gained a lot of experience.

Even thought (sic) I was very successful in this profession, somewhere along the way I lost the passion.

I knew there had to be something better out there for me, so I started looking online for business opportunities to work on the side.

I literally spent tens of thousands of dollars paying designers, online marketing firms, and taking courses on how to setup my sales funnels and websites.

The good news is I get to introduce a system today that will eliminate 99% of the struggles that I went through, and save your (sic) some serious time and money.
On the MLM side of things James Ward founded and was CEO of the LGN Prosperity (also known as the "Little Guy Network").
LGN Prosperity launched in 2007 and market travel cards, which in turn offer access to third-party travel discounts. Retail was an option in the opportunity but due to the one-time use of the travel discount cards, repeat business was non-existent (LGN Prosperity affiliates were not paid if card-holders booked travel services).
Today the status of LGN Prosperity is unclear, with the LGN Prosperity website advising it is down for "scheduled network downtime":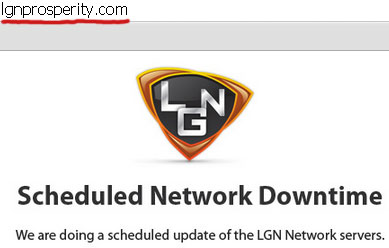 I'm not sure exactly when the site went offline, but Google's cache dates the same message back to December 26th of last year.
If I had to take a guess, I'd say that iBizWave has been prelaunched with the aim to replace LGN Prosperity.
Over at the LGN Prosperity Facebook page, iBizWave is openly promoted using the LGN Prosperity corporate account.
In a video published on the site on December 2nd 2013, James Ward urges LGN Prosperity affiliates to "upgrade" as there's "only three days left" in which to do so.
This "upgrade" appears to be a grandfathering in type deal, with LGN Prosperity allowing affiliates to migrate over to iBizWave for $40 USD (advertised as "a 20% discount off of Retail Price").
The upgrade splash page is over at "ibizwave.org", on which Ward writes
Welcome ALL LGN Members to iBizWave.com I am so happy to announce I am the new CEO and Co-Founder of iBizWave.com.

Most importantly I am excited to be in a fantastic position to share this amazing opportunity with all the LGN Family first before introducing it to the rest of world.

I want to say THANK YOU for making LGN a huge success!

I truly believe that iBizWave will greatly surpass what was accomplished with LGN, and change tens of thousands of lives along the way.
The past tense used and ability for LGN Prosperity affiliates to migrate over with their downlines intact, would certainly suggest that iBizWave is replacing LGN Prosperity.
Read on for a full review of the iBizWave MLM business opportunity.
The iBizWave Product Line
iBizWave offer marketing software platform containing "12 modules":
dashboard
contact manager
publishers
social manager
media manager
website manager
email marketing
mobile marketing
SEO manager
reports manager
training center
associates
These modules are available via a series of four "packages":
Starter – $50 upfront and then $30 a month
Manager – $150 upfront and then $30 a month
Executive – $350 upfront and then $30 a month
Professional – $750 upfront and then $30 a month
The primary difference between the packages is the ability to create and host more, along with mobile marketing and SMS and Video options offered at the Executive and Professional subscription levels.
I'm not sure whether iBizMarketing actually own any of the tools they are providing access to. The iBizWave website itself uses the WordPress blogging platform running a SpyroPress theme:
WordPress is free (and not owned by iBizMarketing so they can't sell it), with the company appearing to run SpyroPress' "Porto" theme ($49):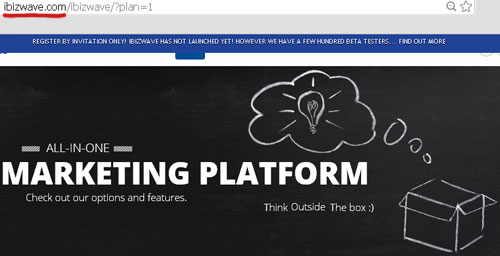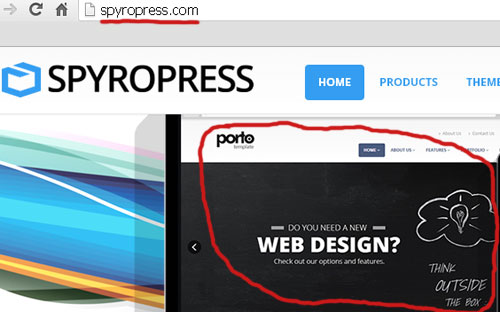 Whether or not the rest of the "modules" iBizWave claim as their services are actually owned by them I can't say.
The iBizWave Compensation Plan
The iBizWave compensation plan revolves around the sale of packages, with commissions paid out directly and via 2×2 matrices and binary compensation structures.
Package Commission
Whether it be to an affiliate or retail customer, iBizWave affiliates earn a commission on every Package they sell.
How much of a commission is earnt depends on which Package was sold:
Starter – $5
Manager – $10
Executive – $20
Professional – $40
Matrix Commissions
Each iBizWave package level contains its own 2×2 matrix commissions structure. A 2×2 matrix structure places an affiliate at the top of a 2×2 matrix at any given level, with two positions directly under them and another two positions under those two: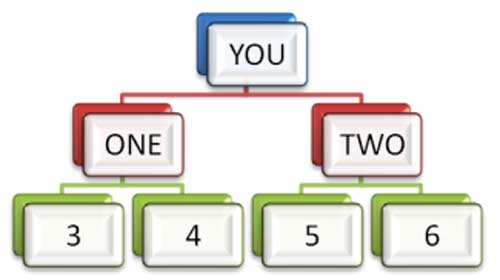 These matrix positions represent recruited affiliates who have purchased packages at the applicable level. Once all six positions in the 2×2 matrix are filled, the affiliate at the top of the matrix cycles out and earns a commission:
Starter – $100
Manager – $200
Executive – $400
Pro – $800
They are then placed in a new 2×2 matrix, following the affiliate who recruited them.
Note that retail customer purchases of packages do not fill matrix positions.
Binary Commissions
A binary compensation structure places an affiliate at the top of two binary teams: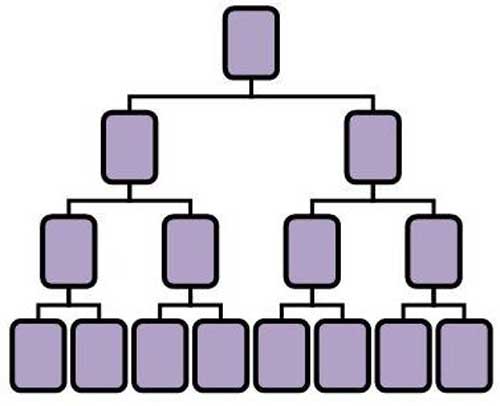 Each position in the binary represents an iBizWave affiliate or retail customer who has purchased one of the company's packages.
When these customers or affiliates pay their $30 subscription fee, this is recorded and at the end of the week the amount of subscriptions paid between the two sides are tallied up.
Subscriptions paid on each side are then paired using a ratio of 1:2, calculated in multiples of 2 (ie. 2 subscription payments on one side needs to be paired with 4 subscription payments on the other).
For each 2/4 or 4/2 subscription payment pairings that are counted, an iBizWave affiliate is paid $12.
Once a subscription payment has been paired, it cannot be paired again (until a new subscription payment is made on the same position).
In order to qualify for binary commissions, iBizWave affiliates must recruit at least two new affiliates (one on each binary side).
Rank Achievement Bonus
When an iBizWave affiliate reaches certain recruitment milestones within the company, they are paid a Rank Achievement Bonus as follows:
Associate (total downline of at least 10 affiliates) – $10
Director (total affiliate downline of at least 30) – $30
Regional Director (total affiliate downline of at least 60) – $60
National Director (total affiliate downline of at least 150) – $150
Presidential Director (total affiliate downline of at least 400) – $400
Ambassador (total affiliate downline of at least 1000) – $1000
Royal Ambassador (total affiliate downline of at least 2000) – $2000
Crown Ambassador (total affiliate downline of at least 3000) – $3000
Double Crown Ambassador (total affiliate downline of at least 6000) – $6000
Triple Crown Ambassador (total affiliate downline of at least 10) – $10,000
Travel and Lifestyle Bonuses
Travel and Lifestyle Bonuses are mentioned in the iBizWave compensation plan, however no further details are provided ("coming soon!").
Joining iBizWave
Affiliate membership to iBizWave is free.
As I understand it though, affiliates either need to sell a package (direct commission and matrix levels) or recruit affiliates (binary) to earn commissions.
Alternatively an iBizWave affiliates can qualify themselves for commission by buying a package themselves.
Conclusion
When it comes to marketing tool MLM opportunities, the question of legitimacy lies in whether they'll be used by actual retail customers or affiliates of the company to promote the income opportunity itself.
With that in mind, analysis into iBizWave's business model reveals a bucketload of grey.
On the retail side of things affiliates are paid the upfront sales commission and through the binary (subscription fee).
The real test is going to be whether or not non-participants are going to fork out $50-$750 and then $30 a month for what iBizWave are offering.
If most of it is powered by WordPress… then I'm tipping no.
Even if we entertain a viable retail market for iBizWave's packages though, there's still red flags to be concerned about.
With no affiliate fee, the business opportunity itself becomes an effective thirteenth module offering by the company. With no cost, why wouldn't affiliates market the business opportunity?
This is problematic as it discourages true retail (non-affiliate customers). What you then wind up with is a company full of affiliates trying to recruit new affiliates.
Free affiliate membership or not, this is a problem iBizWave completely fails to address in their business model.
Statements in the compensation plan like
Becoming an associate with iBizWave is free and no commission is paid on recruiting affiliates. However, most of our associates choose to purchase the iBiz Toolbox.
don't help either.
If you're going to claim that no commissions are paid on the recruitment of new affiliates, but then go on to mention that most of your affiliates purchase your packages (which generates commissions and opens up the four matrix levels), effectively you're paying on recruitment.
I can join iBizWave as an affiliate, buy in at the highest level ($750/$30 a month) and then just focus on recruiting new affiliates, telling them buying in also qualifies them to earn on their recruits.
Yeah affiliate membership is free but if "most" of them are buying packages, I'm effectively getting paid to recruit.
Finally there's the potential issue of affiliate membership fees being used to pay commissions via the binary.
Yeah I know, it's a "marketing toolbox subscription fee". But again – if I'm an affiliate and paying $30 a month keeps me "active" and qualified for commissions – my effective affiliate participation fee is $30 a month.
So if you've got a bunch of affiliates paying $30 a month and earning a cut of every subscription fee paid by affiliates me and my downline have recruited, the motive behind the monthly $30 payments is called into question.
Are affiliates paying $30 a month for the product or to keep themselves active and earning commissions?
Like I said, there's a ton of grey in iBizWave, leaving the business opportunity wide-open for compliance abuse.
Whether by design or unintentional I can't say for sure, but I'm tempted to say that with LGN (who also operated in the grey) having launched in 2007, after six years later James Ward should know better.
Yet here's Ward himself narrating the official iBizWave compensation plan video, published on the iBizWave website itself:
[7:18] If someone decides to go with the Pro package to begin with though, we are going to give a ten percent discount. So it's actually going to be a $675 investment for anyone who wants to do that.

[8:01] If I was marketing this business and someone says "Look James, I just don't have $650 to get started. I would like to but I simply do not have that to invest today… but I can invest $150″, I would say "ok then, that's no problem. You can get started at the Manager level".
When the CEO and founder of the company sees its products as investments, what hope of compliance do affiliates have?
That said I totally see where Ward is coming from though. Invest in the Pro level for $750 and go off and recruit a bunch of like-minded individuals. As long as everyone continues to pay their $30 a month… eventually you'll make back that investment (if you recruit 3 people who buy in at the same level, you'll even have your $30 a month participation fee waived).
But uh yeah, "marketing packages". Right.
With talk of investment from the company owner and more grey in the business model than a retirement home full of off-season shopping mall Santas, iBizWave as an MLM business opportunity should be approached with extreme caution.