Haskell Trey Knight and wife Emily plead not guilty

At a June 2nd initial appearance and arraignment, defendants Trey Knight and his wife Emily plead not guilty.
The pair are facing criminal charges related to wire fraud, dating back to 2016.
The court accepted the not guilty pleas and has scheduled a jury trial for July 26th.
Knight's case is being heard in Louisiana. Not sure if it's a Louisiana thing or just a  straight-forward case for a change (*glares at OneCoin cases*) – but that's a pretty quick turn around.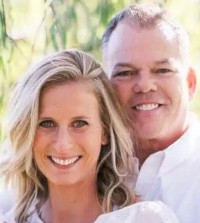 Following his arrest in May, Knight and his wife (right) were released under specific conditions.
Seeking an adjustment to those conditions, Knight filed an unopposed modification motion on June 15th.
Mr. Knight presently is the CEO of an up-and-coming company that is now worth over one million dollars.

As part of his job as CEO, Mr. Knight must travel for business meetings, take out credit, make acquisitions, buy and divest properties or inventory— all things a normal CEO undertakes in her/his daily life.

Three conditions placed in the original release document were objected to by Mr. Knight at the time of his arraignment as they tremendously interfere with his ability to conduct his business and remain successful in his employment and career.
Bit of a sticky situation to be in.
If Knight is convicted that's it for his company Navan Global. Assuming there's no delays, the July 26th trial is just five and a half weeks away.
If he isn't convicted, Navan Global being ignored for over a month isn't ideal for him to come back to.
I'm assuming Knight's motion references Navan Global and not some new yet to be disclosed company.
Launching a new MLM company when you're facing prison time, to be determined in five weeks, sounds pretty boneheaded to me.
At the time of publication a decision on Knight's June 15th motion remains pending. I'll check the case docket again next week.
Update 17th June 2021 – Boneheaded it is. Lynn reminded me in the comments below that Navan Global was sold off to Ariix.
That means that whatever company Knight is heading up as CEO is new. As of yet we don't have details.
Update 9th July 2021 – Knight's adjustment motion was granted on June 29th.
On July 6th Knight filed an unopposed motion seeking complex case designation.
Given how new this case is—having only been arraigned last month—and its numerous facets and complexities, Mr. Knight respectfully pray that the ends of justice will be served by interruption of the normal speedy trial act strictures.

Further, undersigned counsel, co-defendant's counsel, and the Government need additional "reasonable time necessary for effective preparation."
Later that same day the motion was approved. In light of Knight's case being designated complex, the pending July 13th trial has been cancelled.
At the time of publication no new trial date has been set.