GSPartners files second YouTuber lawsuit in South Africa

GSPartners, owner Josip Heit and its top South African promoters have filed suit against a second YouTube channel owner.
This time the Ponzi scheme and its promoters are going after #ChrisTrade.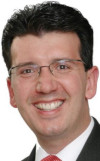 Named plaintiffs in GSPartners lawsuit are:
Gold Standard Banking Corporation AG;
Josip Heit (GSPartners owner);
Tony de Gouveia (right);
Bruce Hughes;
Andrew Eaton and
Brendon Earp-Jones
The single named defendant is the YouTube channel #ChrisTrade, owned by Christopher Wayne McDaniel.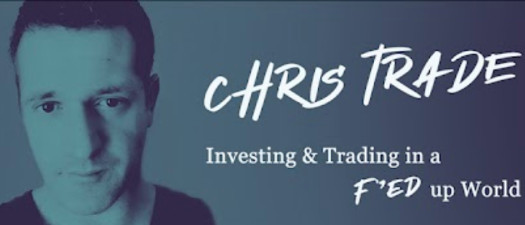 The GSPartners Plaintiffs don't disclose the G999 Ponzi scheme in their High Court lawsuit.
Instead, GSPartners is referred to as a "lawful business methodology".
During about January 2021 to May 2021 the defendant on his YouTube video channel … on his Twitter handle … on WhatsApp and Telegram published … numerous statements of and concerning GSB, Heit and the plaintiffs.

The statements concerning GSB and its business, its associated products, its lawful business methodology and the plaintiffs.
Just so we're clear, neither GSPartners, Josip Heit or any of the plaintiff promoters are registered with the FSCA.
GSPartners operates and is promoted illegally in South Africa.
Specific ChrisTrade videos the GSPartners plaintiffs have objected to are:
G999 Is it a Scam or Legit? (Feb 13, 2021, 6529 views)
G999 Threats & Intimidations (Apr 5, 2021, 2082 views)
As with their first South African YouTuber lawsuit, the GSPartners Plaintiffs provide a list of phrases from the videos they object to:

Examples from WhatsApp, Twitter and Telegram are also provided.
The statements and words used to describe GSP, Heit and the plaintiffs in the YouTube videos, WhatsApp, twitter and telegram were intended by the defendant acting as aforesaid and understood by viewers and recipients of the YouTube videos, WhatsApp voice note, twitter and telegram posts to mean that inter alia that GSB, Heit and the plaintiffs

(are) scamster(s)
(are) fraudsters
(are) dishonest
(are) running illegitimate businesses
mislead the public
promote none existent [sic] product or technology
Based on GSPartners being a Ponzi scheme, the above representations are truthfully accurate. While the list of video phrases the plaintiffs have objected contain colorful language, nonetheless they are accurate too.
I can't stress this enough:
GSPartners is a Ponzi scheme run by Josip Heit.
Heit, a former Karatbars Ponzi executive, simply copy and pasted the business model to launch his own scam.
Tony De Gouveia, Bruce Highes, Andrew Eaton and Brendon Earp-Jones are all top GSPartner promoters.
They are promoting a Ponzi scheme to steal from South Africans and anyone else who invests under them.
GSPartners and its promoters claim efforts of ChrisTrade to create public awareness resulted in a 66% decline in recruited victims across February to April 2021.
GSPartners attributes ChrisTrade's videos to them not recruiting 231,000 new victims, equating to $17.325 million
Tony de Gouveia claims his average monthly income from recruiting GSPartners victims dropped from $81,399 to $40,077
Bruce Hughes (right) claims his average monthly income from recruiting GSPartners victims dropped from $16,547 to $8027
Andrew Eaton claims his average monthly income from recruiting GSPartners victims dropped from $31,306 to $17,969
Brendon Earp-Jones claims his average monthly income from recruiting GSPartners victims dropped from $10,979 to $9,129
In what is now clearly a campaign to silence awareness of GSPartner's fraudulent business and Ponzi promoters spreading across South Africa, each of the GSPartners Plaintiffs is seeking R25 million in damages.
Once again I find myself calling out South African regulators and authorities for doing absolutely nothing to combat rampant promotion of MLM Ponzi schemes across the country.
As I understand it, ChrisTrade intends to fight GSPartner's bogus lawsuit. Stay tuned for any updates.