Second superseding indictment filed in Infinity2Global case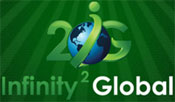 A second superseding indictment has been filed against Richard Maike and the rest of the Infinity2Global defendant scammers.
A first superseding indictment was filed back in July 2018. As with the first superseding indictment, there doesn't appear to be much difference between the second superseding indictment and the original (filed June 2017).
The second superseding indictment runs through Infinity2Global being a "$25 million dollar fraudulent pyramid scheme".
The history of the scheme is detailed, right up to the "abrupt" name-change to Global 1 Entertainment in July 2014.
Several examples of each of the defendants, Richard Maike, Doyce Barnes, Richard Anzalone, Faradar Hosseinipour, Dennis Dvorin and Jason Syn, committing fraud are cited.
This forms the basis of the DOJ's charge that the 'defendants knowingly participated in a scheme and artifice to defraud'.
Counts against the defendants cited in the indictment include:
conspiracy to commit mail fraud;
money laundering (8 counts);
two counts of tax evasion; and
securities fraud.
Counts 11 and 12 pertain to tax evasion by Richard Maike. The indictment details filing of false tax returns, and Maike's use of Infinity2Global investor funds for personal expenses.
The superseding indictment finishes with a Notice of Forfeiture, requiring the defendants to forfeit
$153,850;
a 2005 Rolls Royce luxury car (Dennis Dvorin); and
a property in Riley County, Kansas.
Looking forward, an arraignment has been scheduled for November 21st.
Whether the second superseding indictment will have any effect on the presently scheduled early 2020 trial is unclear.
Update 2nd December 2019 – Richard Maike's arraignment took place on November 20th as scheduled.
Maike has entered a not guilty plea. We'll continue to monitor the case docket for updates so stay tuned…