Richard Maike's appeal dismissed, Dvorin & Syn updates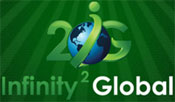 Richard Maike's conviction appeal has been dismissed.
The appeal was filed after a motion seeking an acquittal and new trial was denied last September.
The Sixth Circuit's notice of dismissal was filed on May 10th. It appears to have been a joint decision between Maike and the DOJ.
With the appeal out of the way, Maike's Infinity2Global conviction and ten year prison sentence stands.
The only thing left to decide is restitution, which sealed filings pertaining to are still being made.

In related news, a May 1st application saw Maike (right) request permission to proceed in the case "without prepaying fees or costs".
In the filing Maike discloses he's making $20 a month with no other source of income.
Maike claims he has $200 saved up and "close to $90,000" in credit card debt. Maike's wife is handling all other expenses outside of prison.
It's unclear whether Maike's financial position was a contributing factor to dismissing his appeal.
With respect to remaining Infinity2Global defendants Dennis Dvorin and Jason Syn, Syn looks set to plead guilty on September 14th.
A signed plea agreement has been ordered filed by June 2nd, so we should be able to confirm details of Syn's guilty plea next week.
Despite Syn opting to plead guilty and three of his co-defendants getting steamrolled at trial, Dvorin is still heading towards trial.
On May 19th the court scheduled Dvorin's Infinity2Global trial for October 31st, 2023.