Infinity2Global trial delayed again to July 2022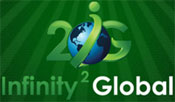 Following a September 23rd hearing, the Infinity2Global criminal trial has been delayed to July 12th, 2022.
Richard Maike, Angela Leonard, Doyce Barnes, Richard Anzalone, Faraday Hossienipour, Dennis Dvorin and Jason L. Syn were scheduled to face trial next month.
The Infinity2Global trial has been delayed since early 2019. COVID-19 has seen the delay blow out since it became a concern last year.
Maike and his co-defendants were initially indicted back in mid 2017.
On September 16th the court issued another delay order, again citing COVID-19;
On the Court's own motion due to the significant public health concerns arising from the COVID-19 pandemic;

IT IS HEREBY ORDERED:

The jury trial scheduled for October 19, 2021 and the in-person final pretrial conference are cancelled.
On September 24th the 2022 rescheduling order was filed.
One other point of interest in the filing is the news that Angela Leonard's motion for dismissal has been granted.
At the time of publication Leonard's motion remains under seal. It was filed sometime after September 16th.
I'll check the case docket towards the end of next week for an update.
Update 18th June 2022 – On the eve of the Infinity2Global trial, Richard Maike appears to be trying to stall proceedings again.
After previously informing the court that surgery on his shoulders wouldn't impact proceedings, on June 11th Maike's attorney filed a notice to the court.
The surgery to repair two rotator cuff tears, set for June 8, 2022, had to be cancelled, because Mr. Maike's insurance would not cover the out-of-network center chosen by Mr. Maike's surgeon. Mr. Maike cannot afford to pay for the surgery out of pocket.

The only in-network provider that Mr. Maike's surgeon uses has a first available date of July 12, 2022, and a second available date of July 26, 2022. Both of these dates conflict with the trial schedule.

Physical therapy has not significantly reduced Mr. Maike's pain.
A hearing was held on June 15th, after which orders on Maike's notice and other motions are to follow.
At the time of this update no further orders have been issued.
Update 16th July 2022 – Can confirm the first Infinity2Global criminal trial commenced as scheduled on July 12th.
As of July 15th, the trial continues.
Update 3rd September 2022 – Proceedings were held Monday through Friday this week.
As of September 2nd, the Infinity2Global criminal trial is still active.
Update 8th September 2022 – Richard Maike, Faraday Hosseinipour and Doyce Barnes have been found guilty on all charges.