Infinity2Global trial delayed again to July 2022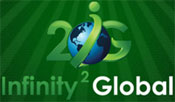 Following a September 23rd hearing, the Infinity2Global criminal trial has been delayed to July 12th, 2022.
Richard Maike, Angela Leonard, Doyce Barnes, Richard Anzalone, Faraday Hossienipour, Dennis Dvorin and Jason L. Syn were scheduled to face trial next month.
The Infinity2Global trial has been delayed since early 2019. COVID-19 has seen the delay blow out since it became a concern last year.
Maike and his co-defendants were initially indicted back in mid 2018.
On September 16th the court issued another delay order, again citing COVID-19;
On the Court's own motion due to the significant public health concerns arising from the COVID-19 pandemic;

IT IS HEREBY ORDERED:

The jury trial scheduled for October 19, 2021 and the in-person final pretrial conference are cancelled.
On September 24th the 2022 rescheduling order was filed.
One other point of interest in the filing is the news that Angela Leonard's motion for dismissal has been granted.
At the time of publication Leonard's motion remains under seal. It was filed sometime after September 16th.
I'll check the case docket towards the end of next week for an update.