Global Trading Club scammers on track to settle with CFTC

The Global Trade Club defendants are heading towards settlement agreements with the CFTC.
On May 14th the court ordered the CFTC and Global Trading Club defendants to
confer "in person or by video conference regarding an agreed procedure for obtaining testimony or declarations from the alleged financial victims and participants in the alleged multi-level marketing scheme."
A subsequent status hearing was scheduled for May 26th.
On May 19th a joint motion was filed, requesting a stay on the May 14th order.
As per the joint motion, the CFTC has reached settlement agreements with defendants Mayco Maldonado, Cesar Castaneda and Joel Castaneda Garcia.
If approved by the Court, the proposed consent orders would end the litigation with respect to Defendants Maldonado, Cesar Castaneda, and Joel Castaneda Garcia.
In anticipation of filing of the proposed consent orders for approval, the parties moved to stay the May 14th order.
On May 20th the court granted the request. The proposed consent orders are now expected to be filed, failing which a Joint Status Report is to be filed by June 30th.
Whether Rodrigo Jose Castro Molina, the fourth Global Trading Club defendant, intends to settle is unclear.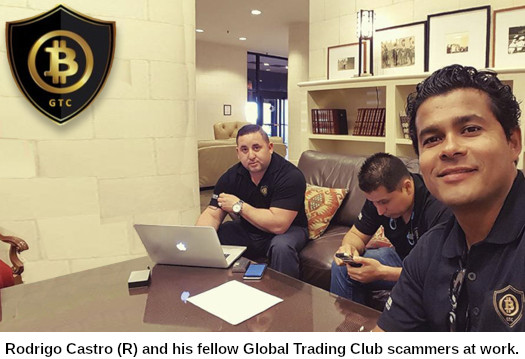 I'll continue to monitor the case docket for updates.