Global Investment Trading fraud warning from Quebec, Canada

Global Investment Trading (dba Liyeplimal), has received a fraud warning from Quebec's Autorite Des Marches Financiers.
As per the AMF's June 29th warning, Global Investment Trading is defrauding consumers through "fraudulent representations".
On the liyeplimal.net website, the company promises investors who acquire "plans" supposedly "guaranteed" weekly returns from trading cryptocurrencies.
The AMF notes that Global Trading Investment is being promoted in Canada through the Facebook page, "LiyeplimalCanada".
I went looking for this group but couldn't find it. I did however come across an active Facebook page for "Liyeplimal Quebec".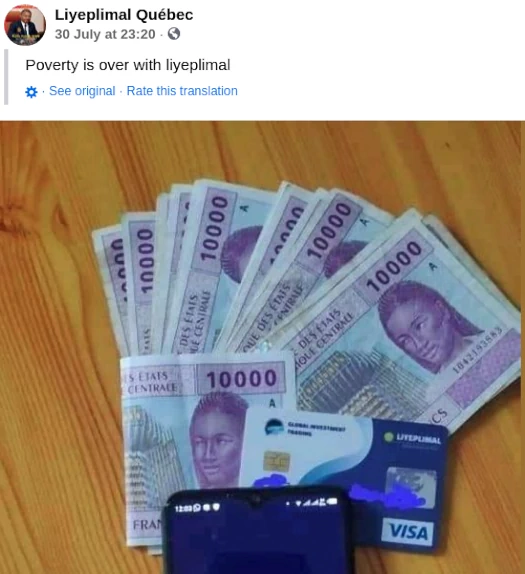 The AMF warns;
Global Investment Trading is not registered with the Autorité des marchés financiers in any capacity whatsoever and is therefore not authorized to act as a broker or advisor in securities or derivatives in Quebec.
This is the equivalent of a securities fraud warning in other jurisdictions.
At the time of publication Canada is the second largest source of traffic to Liyeplimal's website.
The percentage of traffic however has shrunk, down from 16% a year ago to 3.7% today (as estimated by Alexa).
BehindMLM reviewed Liyeplimal in July 2020. We found a Ponzi points scheme, run by Global Investment Trading CEO Simb Emile Parfait.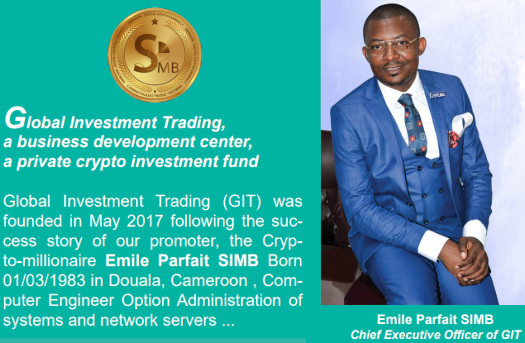 Parfait has a history of promoting MLM Ponzi schemes.
In October 2020 the African regulator COSUMAF issued a securities fraud warning against Liyeplimal.