Apostelos Ponzi victims' PNC Bank lawsuit dismissed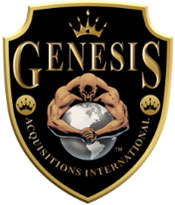 Mid last year victims of William Apostelos' Ponzi scheme filed a lawsuit against PNC Bank.
By processing Ponzi payments, victims claim PNC Bank 'played an "indispensable role" in the success of' Apostelos' scheme.
The Aposteloses "deposited virtually all of the money" that they raised into one primary PNC business account (referred to as the "8143 Account") and paid "monthly interest payments" to investors from that account.
Throughout the life of his Ponzi scheme, Apostelos opened eight accounts with PNC Bank.
His victims argue that PNC Bank should have cottoned on to Apostelos' fraud and are therefore liable for $30 million in damages.
In a filed Motion to Dismiss, PNC Bank argue they only participated in "standard commercial banking activities".
Judge Rose granted the motion to dismiss on January 10th because the victims failed to prove otherwise.
PNC Bank maintain they had no idea Apostelos was committing Ponzi fraud and Apostelos' victims failed to provide any evidence to the contrary.
William Apostelos himself is currently scheduled to face trial on February 6th. Stay tuned…