Aspostelos Ponzi victims file lawsuit against PNC Bank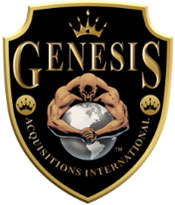 In yet another case of banks being held accountable for turning a blind eye to financial fraud, victims of Bill Apostelos Ponzi scheme are suing PNC Bank.
William Apostelos was indicted on 13 counts of wire fraud last October. Apostelos stands accused of orchestrating a $70 million dollar Ponzi scheme and is scheduled to face trial in February next year.
Not content to wait around, some of Apostelos' victims are now demanding answers from one of the banks he used.
PNC Bank, part of PNC Financial Services Group are based out of Pittsburg, Pennsylvania and are 'the fifth largest bank by number of branch offices, sixth largest by deposits, ninth largest by total assets' in the US (Wikipedia).
In a class-action federal lawsuit filed in Dayton, Ohio, victims of Apostelos' scheme allege PNC Bank 'missed red flags that Apostelos used his accounts in a suspicious manner.'
PNC had information indicating Apostelos was undertaking banking activities indicative of someone who was operating a fraudulent scheme and/or laundering money.

Thus, PNC knew or should have known Apostelos was using the PNC accounts to launder money as part of some larger criminal undertaking.
Apostelos' victims are seeking 'at least $30 million in damages', with 'more than 100 members eligible to join the suit as plaintiffs'.
How PNC Bank respond to the lawsuit remains to be seen.
Fred Solomon in PNC's corporate communications office said Wednesday the company's usual practice is to not comment on litigation.
Stay tuned…
Update 24th September 2016 – PNC Bank have filed a motion to dismiss.
"Courts have uniformly held as a matter of law that a bank engaging in standard commercial banking activities, such as acting as a depository for a business account, does not participate in or aid the sale of unregistered securities under the Ohio Securities Act," PNC attorneys wrote in a motion to U.S. District Court Judge Thomas Rose.

"Accordingly, the plaintiffs' claim fails as a matter of law and should be dismissed."
A decision on the bank's motion has yet to be made.
Update 12th January 2017 – On January 10th PNC Bank's motion prevailed and the lawsuit was dismissed.