Generation Zoe lawyer Gustavo Saavedra pleads guilty

The first of the arrested Generation Zoe defendants in Argentina has pled guilty.
As reported by El Dario in Spanish on May 24th;
Gustavo Saavedra, a former lawyer for Generación Zoe, pleaded guilty and an initial shortened trial will take place, which will begin "between next week and 15 days," the prosecutor said.
The "shortened trial" I believe is a mistranslation of a hearing pertaining to Saavedra's guilty plea.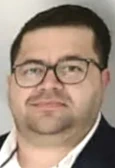 Saavedra (right) was arrested in Argentina in April 2022.
He is one of "around 31" defendants criminally charged over participation in Leonardo Cositorto's Generation Zoe Ponzi scheme.
Regarding the remaining defendants, the prosecutor indicated that "they are still in process" and that "we estimate that by the end of the year the trial will be elevated for all those involved, which are around 31 people."

It is worth noting that the file currently has more than 80 volumes, with 200 pages each, and more than 500 testimonies included.
The only Generation Zoe suspect Argentinian authorities haven't been able to apprehend is Hector Luis Yrimia.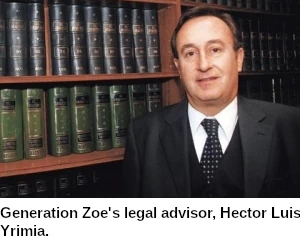 Yrimia, a former Judge, fled to Dubai in September 2021 upon learning he was under investigation.
Argentinian authorities obtained an international arrest warrant for Yrimia, prompting him to turn himself over to Interpol's Dubai branch.
Instead of arresting Yrimia and initiating extradition proceedings, Interpol Dubai let him go.
Argentinian authorities have contacted Dubai's authorities multiple times to request Yrimia's arrest, only to be ignored.
Yrimia still has an international arrest warrant out on him. Now believed to be under the protection of corrupt local authorities, Yrimia continues to live openly in Dubai.