FTC returns $1.1 mill to 8 Figure Dream Lifestyle victims

Following a $31.9 million dollar settlement reached in 2020, the FTC has announced $1.1 million has been returned to 8 Figure Dream Lifestyle victims.
As per the FTC's October 4th press-release;
The Federal Trade Commission is returning more than $1.1 million to consumers who paid for an allegedly bogus money-making opportunity that called itself "8 Figure Dream Lifestyle."

Payments averaging $460 will be sent to 2,506 consumers, including 1,498 checks and 1,008 PayPal payments.

People who receive checks should deposit or cash them within 90 days, as indicated on the check.
Instructions on contacting the FTC regarding payments are provided.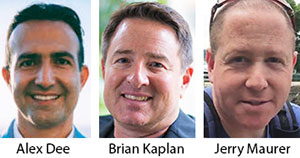 8 Figure Dream Lifestyle launched in 2017. The illegal gifting scheme was run by John Bain, Alex Dee (fka Alex S. Dowlatshahi), Brian Kaplan and Jerrold Maurer (aka Jerry Maurer).
The FTC sued 8 Figure Dream Lifestyle in June 2019. Bain, Dee, Kaplan and Maurer would go on to settle alleged telemarketing and consumer fraud charges.