Ronald R. Deering settles Forsage Ponzi fraud with SEC

Ronald R. Deering has settled Forsage fraud allegations brought against him.
Deering was the last of seven Forsage Ponzi promoters sued by the SEC back in August.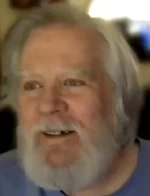 As alleged by the SEC, Deering (right), a US national living in Idaho, stole at least $267,075 through Forsage.
As per his December 13th approved settlement judgment, Deering is prohibited from further violations of the Securities and Exchange Act.
Defendant will be precluded from arguing that he did not violate the federal securities laws as alleged in the Complaint.
The injunction further prohibits Deering from participating and promoting pyramid schemes and any cryptocurrency investment opportunity.
Deering has been ordered to pay disgorgement of his Forsage ill-gotten gains, as well as prejudgment interest (backdated to June 2020), and a civil penalty.
Specific dollar amounts are to be determined pending a motion from the SEC. This is in line with the other six defendant's judgments.
The SEC has until October 13th, 2023 to file a motion requesting "assessment of monetary relief".
Okhotnikov ran Forsage and continues to defraud consumers through its latest Meta Force reboot. Okhotnikov is based out of Georgia (the country) and, despite scamming consumers out of over $300 million, remains at large.
Fellow non-US defendants Lola Ferrari and Sergey Maslakov have been served via publication. The SEC has since filed for default judgment against the pair.
Remaining defendant Mikhail Sergeev, believed to be in Russia, is the only Forsage defendant yet to be served.
As per an Initial Status Report filed by the SEC on December 9th;
Defendant Mikhail Sergeev is the only party who has not been served.

The SEC currently is investigating potential options for service as to Sergeev, and will update the Court accordingly at a later date.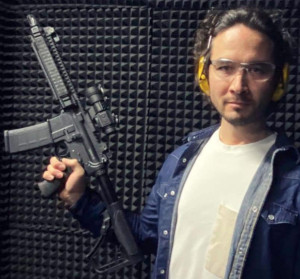 Okhotnikov (right) has lawyered up and filed a Motion to Dismiss the SEC's case on November 22nd. The SEC filed its opposition response to Okhotnikov's motion on December 29th.
A decision on the Motion to Dismiss remains pending.
If Okhotnikov's Motion to Dismiss is rejected by the court, and Okhotnikov doesn't settle, the SEC estimates proceedings are expected to run into 2024, possibly even 2025.