Entry of Default recorded against Forsage scammers

An Entry of Default has been recorded against Forsage scammers Vladimir "Lado" Okhotnikov, Lola Ferrari and Sergey Maslakov.
As at September 29th, neither Okhotnikov, Ferrari or Maslakov had filed a response to the SEC's Forsage fraud lawsuit.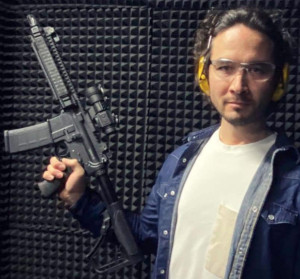 Okhotnikov (right) is hiding out in Georgia. Ferrari and and Maslakov are believed to be in Indonesia and Russia respectively.
The SEC filed a motion requesting Entry of Default be recorded against Okhotnikov, Ferrari and Maslakov on September 29th.
The motion was granted following an October 6th hearing.
The recording of an Entry of Default allows the SEC to file a Motion for Default Judgment at a later date.
While Ferrari and Maslakov are laying low, Okhotnikov continues to defraud consumers through MetaForce.
MetaForce is the sixth Forsage Ponzi reboot.
BehindMLM noted MetaForce's collapse last month, following Okhotnikov freezing invested funds.
Following the introduction of products nobody in MetaForce wants or cares about, Okhotnikov's latest grift is some NFT nonsense.

As per a MetaForce "legal side" update posted on social media three days ago;
Four companies have been opened for different areas of Meta Force. Approval procedures have been completed, which makes the process of opening an account possible.

Today we received confirmation of the successful opening of Meta Force Space DMCC, a key company for us, whose specialization is the Metaverse.
DMCC stands for "Dubai Multi Commodities Centre". And it's not surprising Okhotnikov is migrating what's left of Forsage to Dubai.
Dubai is the MLM crime capital of the world. The emirate turns a blind eye to MLM related securities fraud and, through a lack of extradition treaties and local regulation, shelters scammers from around the world.
Whether Okhotnikov has personally fled to or has plans to flee to Dubai is unclear.
In a FaceBook post dated September 25th, Okhotnikov, a Russian national, claims he's "lived in Georgia for many years".
The first iteration of Forsage surfaced in 2020. Despite five collapses, six reboots and an estimated $300 million in consumer losses, Georgian authorities have taken no action against Okhotnikov.
Update 23rd November 2022 – The Entry of Default against Lado Okhotnikov has been vacated following a filed Joint Stipulation.
Having found US representation, Okhotnikov is expected to file a response to the SEC's lawsuit by the end of the month.
Update 10th February 2023 – Default Judgment was granted against Sergey Maslakov and Lola Ferrari on February 7th.