Mark F. Hamlin settles Forsage fraud with SEC

Top US Forsage promoter Mark F. Hamlin has settled a securities fraud lawsuit brought against him by the SEC.
As alleged by the SEC, Hamlin stole "at least $565,828" through Forsage.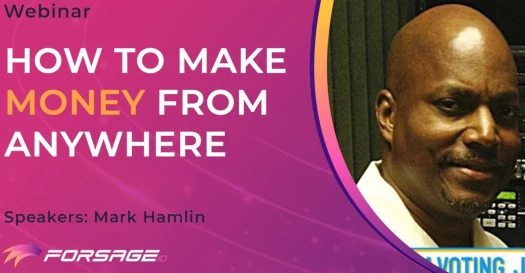 On August 10th the SEC filed a Motion for Entry of Partial Judgment by Consent, pertaining to a settlement reached with Hamlin.
As explained by the SEC in the filing;
This judgment obviates the need to litigate substantive liability on the part of Hamlin, and it permanently enjoins him from violating the federal securities laws at issue in the complaint as well as from engaging in certain other activity.

The proposed judgment further provides that monetary relief sought by the SEC – in the form of disgorgement, prejudgment interest and a civil penalty – shall be determined by the Court at a later date on the SEC's motion.

We anticipate moving for such monetary relief after the claims against the remaining Defendants are resolved.

This case will proceed in full as to the remaining Defendants – Vladimir Okhotnikov; Jane Doe a/k/a Lola Ferrari; Mikail Sergeev; Sergey Maslakov; Carlos L. Martinez; Ronald R. Deering; Cheri Beth Bowen; and Alisha R. Shepperd.
Hamlin is the third Forsage defendant to settle. He follows Samuel Ellis and Sarah Theissen, whose settlements were filed earlier this month.
At time of publication the court has yet to approve Hamlin's Forsage settlement.
Mark Hamlin is a serial promoter of MLM scams. BehindMLM has previously tied him to BitLocity, Qtrex and WeShare Crowdfunding.
Update August 27th 2022 – The court approved Hamlin's settlement on August 25th.
IT IS HEREBY FURTHER ORDERED, ADJUDGED, AND DECREED that Defendant shall pay disgorgement of ill-gotten gains, prejudgment interest thereon, and a civil penalty.

The Court shall determine the amounts of the disgorgement and civil penalty upon motion of the Commission.
The SEC appears to be collecting judgment before requesting the court determine financial penalties.