MetaForce collapses, funds "frozen" while Okhotnikov stalls

MetaForce, Vladimir "Lado" Okhotnikov's latest Forsage reboot, has collapsed.
Investor funds are "frozen" and Okhotnikov is stalling for time.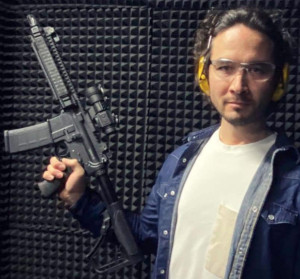 Three days ago Okhotnikov (right), boasted of MetaForce taking in "more than 100 million DAI" from over 300,000 investors.
DAI is a cryptocurrency stablecoin pegged to the US dollar. This means Okhotnikov is representing MetaForce has processed over $100 million USD.
Unfortunately for investors though, on the backend of MetaForce nothing is coming out.
Achievements, however, have a downside. The number of transactions slowed down our process to return the frozen funds very much.
Okhotnikov is blaming the freeze on "WEB3".
Such is WEB3 – it can turn out to be extremely complex a lot of things that can be easily solved on WEB2.

Yes, it is difficult, and a lot has to be redone. And remodeling is much more difficult than recreating. Because we can't undo the old, abandon all those who have already activated the programs, and do it again, as if nothing had happened, although it would be much easier.

Correction work is several times more difficult than create new and launch. The work that we have to do now, the return of erroneously frozen funds – this is a big major project, which, unfortunately, it is unlikely that any of you will ever appreciate it.
It is unclear how much in "frozen" investor funds Okhotnikov is sitting on.
To keep the gravy train rolling, Okhotnikov has promised to share a MetaForce roadmap. Said roadmap will lay out "the next programs that (he) want(s) to launch".
Right now we are implementing brilliant ideas, and seeing how we are handling the situation, I understand that with such a team we can create the best products on the market.

In which the next in line are: Royalty NFT, the UniteVerse program, together with which the IDO of our main coin starts, then the full deployment of the Classic program with cashback tokens and NFT Classic.

We'll also launch the logistics, at the end of IDO, our Metaverse will be launched, in which we will implement the principle of "virtual meets reality".
The SEC filed suit against Okhotnikov last month. The regulator alleges Okhotnikov's Forsage Ponzi schemes defrauded consumers out of over $300 million.
MetaForce is Okhotnikov's sixth Forsage reboot. MetaForce functions the same as the previous five Forsage reboots, but has added crypto buzzword marketing jargon.
In addition to regulatory action from the US, Russian authorities also issued a MetaForce pyramid fraud warning last month.
As ranked by SimilarWeb for July 2022, Russia is the top source of traffic to MetaForce's website at 26%.
The UK is a close second at 23%, recording a 2993% increase in traffic month on month. Georgia comes in third at 6%, up 759% month on month.
Okhotnikov is based out of Tbilisi in Georgia. To date Georgian authorities have taken no action against Okhotnikov or MetaForce.