Finiko Ponzi leader arrests in Kyrgyzstan

Authorities in Kyrgyzstan have arresed several local promoters of the collapsed Finiko Ponzi scheme.
Criminal police officers detained suspects in organizing the FINIKO financial pyramid.

This was reported by the press service of the Internal Affairs Directorate of the Leninsky district of the capital.
Local promoters of the scam were based out of an office in Bishkek, Kyrgyzstan's capital city.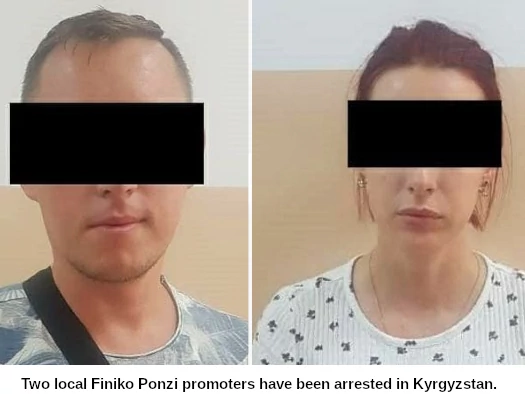 Both suspects are 36 years old. The man and woman were detained following a victim complaint alleging ~$540 USD in losses.
As of May 2021, the average monthly salary in Kyrgyzstan is $237.
Following the couple's arrest, local police received reports from four more victims.
Subsequently the suspects have been remanded into custody for two months while the investigation continues.
Kyrgyzstan authorities are urging more victims to come forward.