Fast Profits Daily members pay new member's fees

The cornerstone of the recently launched Fast Profits Daily business opportunity is the principle that new members need to keep joining the business in order for existing members to get paid.
Despite the multiple matrices inside the compensation plan, if new members aren't joining at the bottom of the Fast 1 and 2 matrices – those members sitting in the high payout matrices aren't cycling any time soon.
In light of this, Fast Profits Daily members have zeroed in on this recruitment requirement and are doing anything they can to keep those new recruits coming.
Although now it seems just recruiting new members just isn't enough… to sweeten the deal and keep the commissions coming, existing Fast Profits Daily members are now offering to pay the membership fees of new members wishing to join.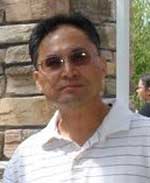 In a recent email put out by Fast Profits Daily 'founding affiliate' Fred Duterte (photo right), the Fast Profits Daily business model is boiled down to its essentials;
Join for as little as $50 – request 2 people you want to benefactor ($100) and relax and enjoy the ride!
Right, so join the company and then get two people to join under you. Classic Pyramid scheme… got it. But benefactor them into the business too!?
Duterte goes on to explain that
if you need help with 2 referrals, we have help for you.

We carry a list of people who want to be part of FPD but have exhausted all funds.

If you are willing to pay their membership – then, our upline leaders are willing to send you 2 referrals or 1 whatever you need.
With Fast Profits Daily costing either $50 or $250 to join, just who are all these people Duterte has signed on with the promise of somebody else being willing to pay their membership fees?!
And what about the legal side of things?
Fast Profits Daily already utilises a heavily tilted recruitment driven business model and now its members are entering the questionable territory of paying for new members to join who can't afford the program, who will then they themselves need to recruit others and/or rely on the commissions paid to them by others joining the scheme.
On the retail side of things Fast Profits Daily costs nothing to join so this is obviously a ploy to boost membership numbers and maximise recruitment commissions.
The lure of $35,000 in the final Overdrive matrix sure is tempting but the reality is you're going to need hundreds of people under you (who will need some substantial recruitment efforts themselves) to get anywhere near that.
Is it ethical, legal or even moral to recruit new members into the business and pay for their membership on this promise if they themselves can't even afford it?
Being a 'founding affiliate' I'd be very surprised if Duterte hadn't run this marketing strategy past the Fast Profits Daily management, however they themselves don't seem to be too concerned.
And I imagine if Duterte and his team are doing it, they obviously can't be the only ones. Alas, the catch-22 of running a business where your own income is primarily tied into your members recruiting others.
Do you restrict how far this recruitment marketing goes and eat into your own profits or do you let your members run riot?