EminiFX's Eddy Alexandre sentenced to 9 years in prison

EminiFX Ponzi scammer Eddy Alexandre has been sentenced to nine years in prison.
Following a guilty plea back in February, Alexandre was sentenced on July 18th.
Speaking on Alexandre's sentencing, U.S. Attorney Damian Williams stated;
Eddy Alexandre defrauded tens of thousands of ordinary investors of almost a quarter-billion dollars in his cryptocurrency investment scam.

Alexandre's fraud was brazen and included fabricating weekly investment returns of at least 5% out of thin air and falsely claiming to use artificial intelligence trading technology that did not even exist.

Most egregiously, Alexandre recruited many of his investors by exploiting his position of trust within his church and the Haitian community, even going so far as to enlist members of the church to help recruit EminiFX investors.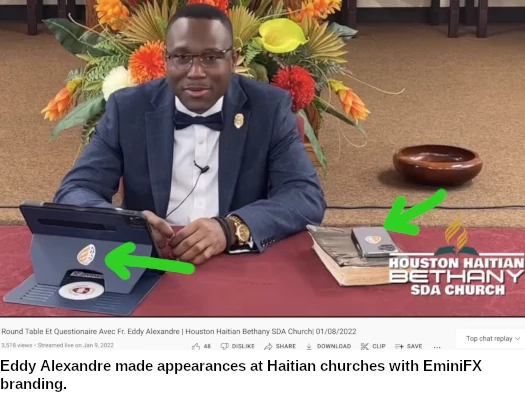 As today's sentence demonstrates, cryptocurrency executives who lie and cheat their customers will be held to account for their crimes.
EminiFX was an MLM crypto Ponzi scheme launched in late 2021. The Ponzi scheme pitched weekly returns to investors, purportedly derived via forex trading.
In reality, what little trading Alexandre did engage in resulted in substantial losses. Investor funds were used to perpetuate a classic Ponzi scheme, with Alexandre skimming off the top.
Instead of using investors' funds as he had promised, ALEXANDRE also misdirected at least approximately $14,700,000 to his personal bank account.

For example, ALEXANDRE used $155,000 in investor funds to purchase a BMW car for himself and spent an additional $13,000 of investor funds on car payments, including to Mercedes Benz.
EminiFX and Alexandre primarily targeted Haitian communities in the US. In addition to that, EminiFX was promoted by serial US resident Ponzi promoters on YouTube.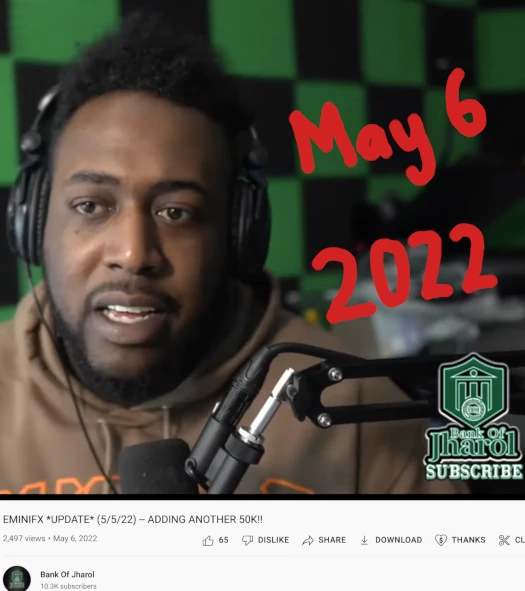 In what is a rare instance of authorities shutting down an MLM Ponzi scheme before it collapsed, the FBI, DOJ and CFTC moved against EminiFX in May 2022.
Alexandre's sentencing wraps up EminiFX criminal proceedings. The CFTC's civil case is still playing out.
As of May 2023, the court-appointed EminiFX Receiver had recovered $173 million out of the $260 million invested.